About The Project
Common Ground is a Norfolk & Norwich Festival 250 Project that connects young people with their local heritage through the arts. Over the next three years the project will engage creatively and digitally with young people across East Anglia, providing opportunities for 13-25 year olds to take part in events, projects, skills development, leadership training and paid traineeships.
This project is supported by the National Lottery through the Heritage Lottery Fund and in partnership with Norfolk Wildlife Trust, National Trust, Prince's Trust, SHARE Museums East, and Suffolk Wildlife Trust.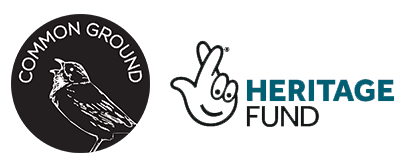 A taste of what's happened so far
Lowestoft Heritage Hack
Working with Suffolk Wildlife Trust Common Ground delivered a workshop in the centre of Lowestoft as part of the NessFest youth arts festival. Local children and young people had the opportunity to use model making, photography, 3D printing and animation to explore ideas for engagement with Carlton Marshes nature reserve.
Flag Fen Heritage Hack
Young people explored the heritage of Vivacity's Flag Fen Bronze age archaeology park just outside of Peterborough. The resulting zine was created to inspire the Flag Fen team with ways of engaging more young people with the site.