About Wysing Arts Centre
Wysing Arts Centre provides a range of programmes for artistic research, experimentation, discovery and production in contemporary visual arts. We aim to develop new ways to support artists and enable art and ideas to reach a wide range of people in unexpected ways. We work with visual artists, musicians, dancers, choreographers and writers, and those working in other disciplines that have a strong connection to the visual arts.
Contemporary Art is a means to understand and question the world in which we live- a lens through which all curriculum areas can be explored. Our artist-led and peer-led projects offer innovative, inspiring and experimental workshops for learners and teachers, and can be designed to meet curriculum-based, topic-based, or skills-based learning needs.
Wysing's rural site near Cambridge includes a gallery, education studio, artists' studios, project spaces, a 17th century farmhouse and a growing collection of outdoor sculpture.
Click here to visit Wysing Art Centre's website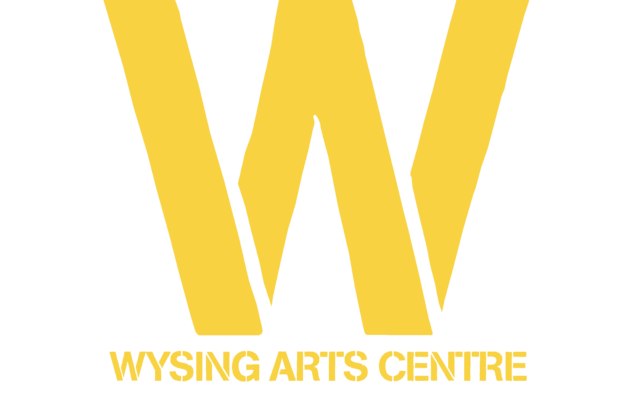 About Wysing's targeted offer
Wysing Arts Centre is grateful to receive support from Esmee Fairbairn Foundation for a new Children's and Young People's programme. Over three years, we will build on our history of work with schools, families and communities, and will also build on the legacy of Circuit (a national programme for 15–25 year olds, led by Tate and funded by Paul Hamlyn Foundation, within which we partnered with Kettle's Yard) to develop an exciting and innovative programme of activity. As one of the few NPOs in geographical reach of the Fenland area, we are looking to support the broadening of the arts offer in Fenland.
Two of the key outcomes we are working towards:
'Children and young people in rural Cambridgeshire and Fenland are empowered to develop activity that is relevant to them, and expand their ideas about what art is, and see art as a potential career path.'
'The organisation has sustainable partnerships in place that deeply embed it within communities across rural Cambridgeshire and Fenland.'
Working with YFCC
One challenge of starting a brand new programme of activity in a large, new area has been: knowing where to start. With so many options, what if it were possible to discover where our offer might have the most impact? YFCC work to develop and share that knowledge. Rather than trying to start everywhere at once (or sticking a pin in a map of Fenland!) it has been great for Wysing Arts Centre to link in with YFCC.
YFCC have been developing a detailed action plan, so I went through this carefully, mapping how the YFCC aims aligned with Wysing's aims. This helped me to shape our offer. I have also been able to draw on the insight of specific members. 20Twenty Productions, for example, work widely across Fenland, and Creative Director Katherine Nightingale has been very generous with her time and knowledge. 20Twenty helped us identify Whittlesey as a specific area where we might have most impact, and set about introducing me to their contacts in schools. Through YFCC I was also able to contact other potential partners working in Whittlesey, such as locality youth services and libraries. It can be difficult to find the right person to talk to in a large organisation, and being able to identify individuals via YFCC has certainly helped.
Before my first YFCC meeting, Katherine explained she was inviting a group of young arts ambassadors along to share their perspective, and we talked about how this could be useful to Wysing. The opportunity to speak with young people about their experience of the arts in Fenland, and to learn about their priorities, was invaluable at this early stage. I learnt that these young people were keen for the arts to have a strong profile in their schools, to help them gain recognition from their parents, peers and non-arts teachers for the effort and dedication they put into studying arts subjects. It would have been easy to assume that young people would be most interested in Wysing putting on out of school activities, but this helped me see how young people and arts departments might want to work with us within school.
One of Wysing's strengths as an organisation is the flexibility of what we can deliver. We have strong aims, with artists (of all ages) at the core, but around this we are diverse as we can be! So how can we retain this flexibility whilst also helping new partners understand what we do? How do we start to pin things down and make things happen? For me, an event such as Culture Connects, led by NNF Bridge with YFCC, was extremely important for making headway. I was able to have conversations with individual teachers, hear about the needs of their school, and quickly match up ways Wysing could help. Wysing studio artist Jack Cornell attended with me, and was able to share images and stories of his work with young people and help partners to immediately visualise some of the things Wysing can offer. At Culture Connects, we verbally agreed two specific projects, involving four partners, which we are now following up. We were also able, alongside one of our partners, NEACO, to invite teachers to an event we had coming up. Subsequently, several teachers we met that night attended, and we have now agreed two more partnership activities.
In summary, working with YFCC has been invaluable in three key ways:
1. providing a structure within which to develop our offer and ensure it aligns with local priorities
2. providing a network of partners and a shortcut into local knowledge (what's needed; who's already doing what, where)
3. providing events and platform for sharing