To mark the celebration of Norfolk & Norwich Festival's 250th year, researcher Rob Mitchell uncovers the Festival's rich history in his new book Festival for a Fine City.
Beginning with its origins in 1772 as a cathedral service to fundraise for the new Norfolk and Norwich Hospital, before quickly blossoming into an internationally renowned triennial music festival, Mitchell traces the story of Norfolk & Norwich Festival's development towards the exciting mixed music and arts celebration that it is today.
Exploring the city's links with world class virtuoso musicians and titans of the English music scene like Elgar, Britten and Vaughan Williams, Mitchell takes us on a whirlwind journey through 250 years that have shaped the city and the Festival, uncovering the tales of the pieces, people and places behind its evolution.
A perfect treat for those that want to delve deep into the history of our Fine City, have a love for music and the arts, or want to learn more about one of the UK's biggest music and arts festivals.
Rob Mitchell is an independent local historian and researcher specialising in music and the arts. Rob lives and works in Norwich and has nearly twenty years of experience working in libraries and local archives. He has a passion for all music, but especially classical and jazz, and can occasionally be found playing piano for a swing trio in local pubs! He is a strong advocate of making music accessible to everyone. Festival for a Fine City is his first book.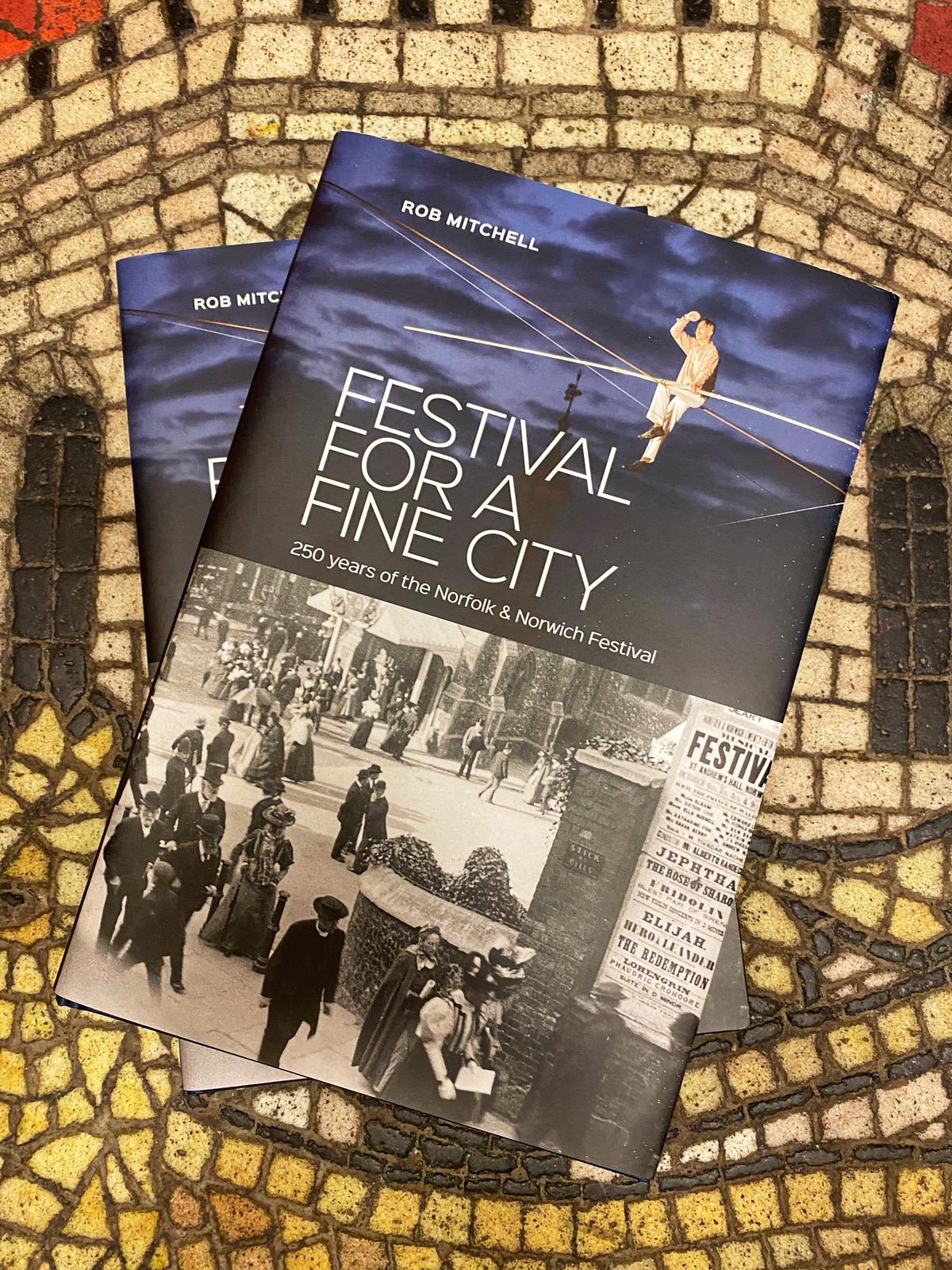 Festival For A Fine City by Rob Mitchell
Postage is within the UK only. Books are posted once a week, generally on Wednesdays.
Collection, books can be collected from the Norfolk & Norwich Festival Office on Wednesdays between 10am – 4pm.
Our Office is located at Norwich Guildhall, Gaol Hill, Norwich, NR2 1JS, please use the entrance at the top of the hill on the market side where you will be able to press a doorbell to alert us to your arrival.
£19.95 each
Delivery: £3