Get involved with the Festival
Creative Learning at Norfolk & Norwich Festival is about harnessing the fun, curious and creative nature of arts and culture, that can transform a place or people, and providing an opportunity to participate and engage with them alongside artists.
Arts and culture to help us make sense of the world around us. Escapism; exploration; creativity; fun, to communicate how we feel when it can be so hard to articulate how we all feel. Our Creative Learning Programme is responsive to these needs in a changing world, with a belief that meeting and working hands-on with professional artists is one way to create those intangible yet life-defining memories for people of all ages.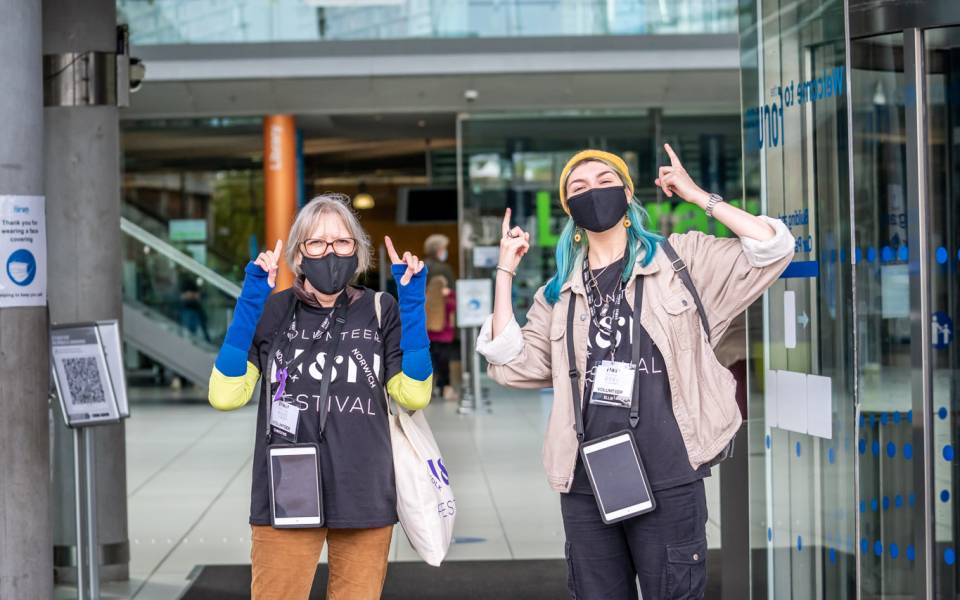 Volunteer
The Festival is returning 12 – 28 May 2023. If you would like to volunteer please email volunteers@nnfestival.org.uk to register your interest and we will be in touch.
Take Part: Schools
Each year we create a bespoke series of opportunities for students to engage with the Festival programme. From workshops and talks with Festival artists to subsidised event tickets, we cover all key stages, from 0-25 years, across a range of artforms.
---
Image credits: Masthead © Malachy Luckie | Get involved with the Festival © Chris Taylor | Take Part: Schools © AYCORN East | Volunteer © JMA Photography.