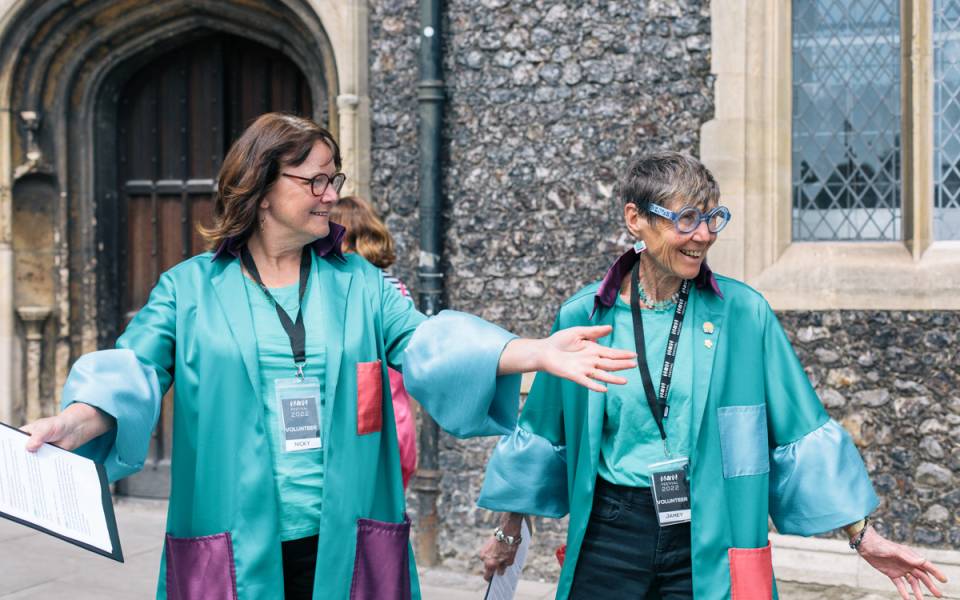 The Guild of Wayfinders
The Guild of Wayfinders are Festival volunteers, who led a tour as part of our 2022 Festival through the unique spaces of the medieval Guildhall and 250 years of Festivals past. Lone Twin's Gregg Whelan and Gary Winters directed the project, working with Creative Associate Jade-Marie Anderson. The Guild of Wayfinders is a Festival 250 project, celebrating our 250th anniversary and move into Norwich Guildhall.
"Being a Wayfinder means thinking on your feet, answering unexpected questions, and working as a team. I did research to ensure I could answer questions about the Guildhall, but also learnt from the other Wayfinders." Guild of Wayfinders Volunteer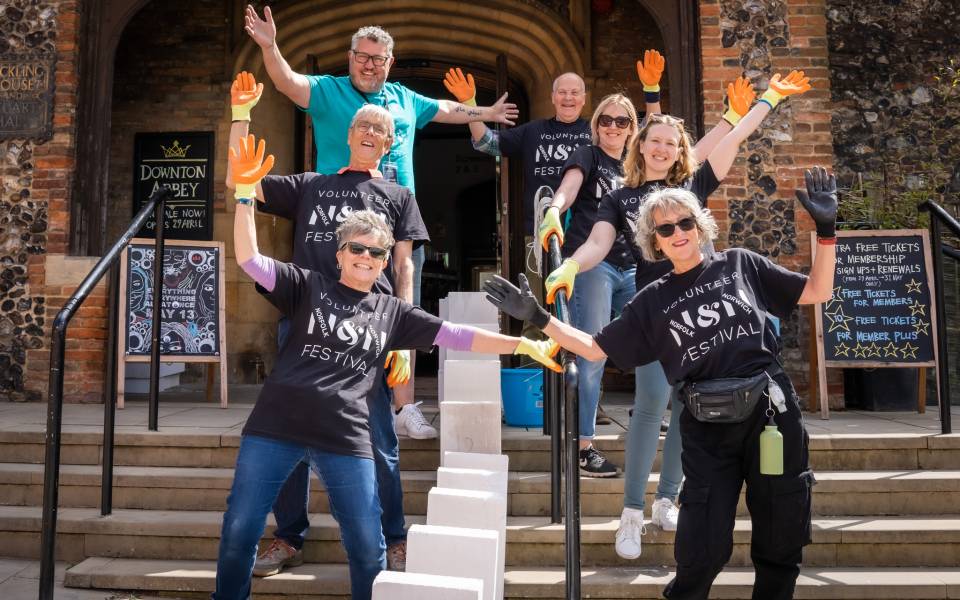 Festival 2022
On Friday 13 May 2022, Dominoes by Stationhouse Opera travelled through Norwich City Centre, starting at Anglia Square and finishing at The Forum. Our volunteers helped build the line of over 7,500 concrete dominoes, divided into fourteen sections along the 2.2km route. They acted as "guardian angels" to secure the route and engage the public in the project. It was a huge effort from all those involved and was one of the favourite events our volunteers contributed to in 2022.
"Thank you so much for making it possible for us to volunteer on Dominoes… it was a very special event. The experience had a profound effect on me. I don't think I have ever felt so challenged or so involved as I did yesterday." Dominoes Volunteer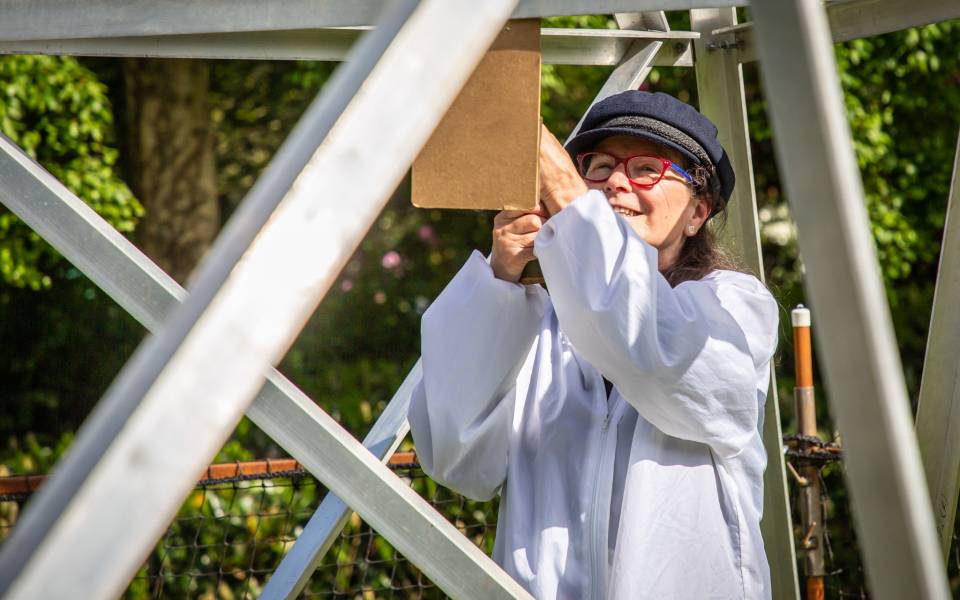 Festival 2021
In 2021 award winning sound artist Ray Lee brought his monumental kinetic sound sculptures to Norfolk & Norwich Festival. Ring Out is a dramatic outdoor musical and visual spectacle and volunteers were at the heart of it, swinging the bell-like speaker cones that soar up over the heads of the audience, ringing forth with a peel of electronic tones that combine into a transfixing harmony.
"So pleased to have been a part of this, the most challenging thing I've ever done at the festival, way outside of my comfort zone but such a supportive team of artists and ringers that it all feels good." Ring Out Volunteer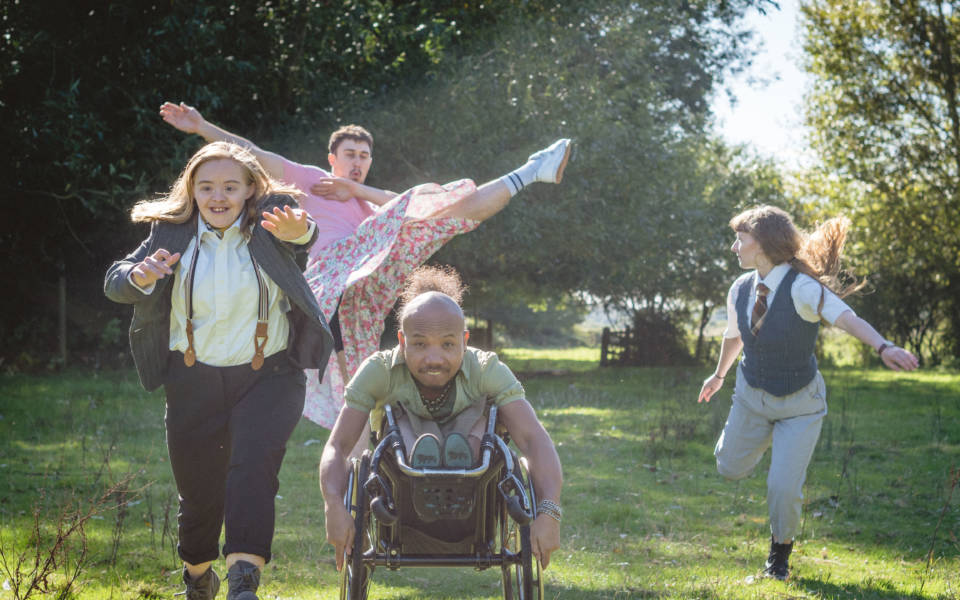 Festival 2019
In 2019, members of the community took part in a mass performance of the game Grandmother's Footsteps in Frippery, with Stopgap Dance Company, and told stories and animated Chris Bullzini's high-wire walk across the centre of Norwich in The Journey.
---
Image credits: Masthead © Original art works by 'And Now'
The Guild of Wayfinders Image by Kat Mager
Festival 2022 Image by Mary Doggett
Festival 2019 Image by Nick Read