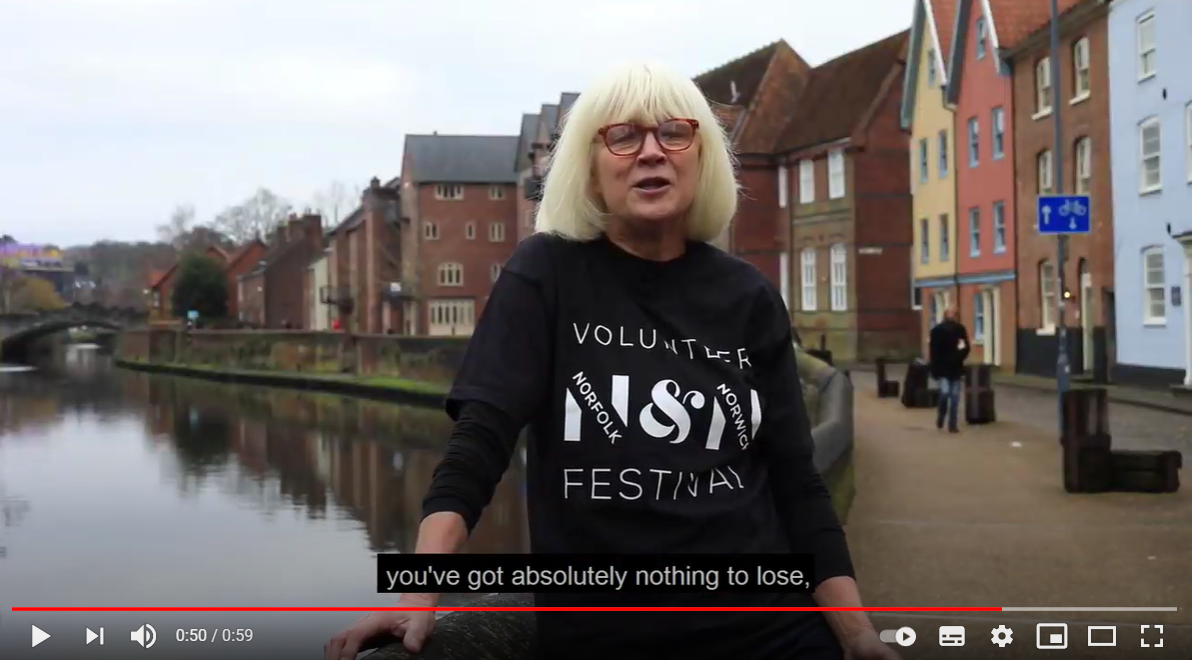 Why volunteer with us?
"Meeting people and working with people of all ages and interests. [I loved] meeting artists, learning more about myself and others, the arts and the local area." 2019 volunteer
Volunteering with us is a great way to explore your city and county, meet new people, build confidence, learn new skills, experience new things, contribute to the local arts scene and champion great international art and culture.
98% of respondents enjoyed volunteering for the Festival in 2019
"It's a privilege to be part of the festival. It's fun, interesting and gives me access to events I would not have necessarily have chosen to attend individually. My fellow volunteers are always a joy too!"
"[I volunteered] because it sounded fun, I love the arts, and I wanted to get to know Norwich better and be part of something in the community"
"As a student, all the shifts I'd been given felt like extremely helpful work experience that would benefit me in applications after graduation (in which the work also happened to be fun!)"
"I have been given roles that have challenged me and engaged me beyond what I expected to get out of the experience. That has taught me a lot and let me exercise skills in a unique environment I wouldn't normally get to work at, so thank you!"
"Knowing I have taken active steps to help people achieve something they couldn't have done without the extra pair of hands was the most rewarding"
---
Image credits: Denise Koblenz | Masthead © Malachy Luckie | Volunteer Quotes © Pete Huggins.