YARA + DAVINA
Arrivals + Departures
Monday 17 - Sunday 30 May
The Forum
Arrivals + Departures is a public artwork about birth, death and the journey in between, created by artist duo YARA +DAVINA. Taking the recognisable form of an arrivals and departures board, the artwork displays names of people submitted by the public as a way of celebrating and commemorating a birth (an arrival) or a death (a departure).
Located in The Forum, these nostalgic display boards capture the joy and sadness of any arrivals hall or departure lounge. Visitors and passers-by can choose to contribute names via a live interaction with a guide at the Arrivals + Departures boards or online at www.arrivalsanddepartures.net.
Integral to the public artwork are a series of free events, talks and workshops inviting people to sing, laugh, dance and maybe cry, through collective moments of figuring out how to better celebrate new life, grieve, live well and prepare for the end. Our first activities are available for registration now:
Contribute a name to the boards
More events will be available closer to the Festival, make sure to keep an eye out on social media or check this page.
Important information
Venue: The Forum
Age guidance: Suitable for all ages
Tickets: This is a non-ticketed event
Arrivals + Departures is supported by Without Walls and commissioned by Freedom Festival Arts Trust and Norfolk & Norwich Festival. R&D investment from Without Walls Blueprint.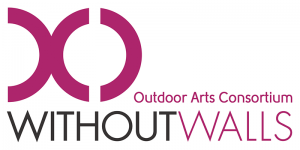 Arrivals + Departures is co-commissioned and produced by Artsadmin with support from Create To Connect > Create to Impact through the Creative Europe programme of the European Union.
Publicly funded through Arts Council England.
Development supported by the IN SITU platform in the frame of ACT project co-funded through the Creative Europe programme of the European Union, Without Walls Blueprint programme and a Seedbed Residency at 101 Outdoor Arts.
---
Masthead © Image created by Tom McClaughlan in collaboration with the artists