French & Mottershead
Lull
Norfolk Wonder Walk Pack
This is a past event which has now ended.
Lull invites you to take a winter walk through the town of King's Lynn, as you listen via headphones to a story of how plants, animals and fungi bide their time, waiting for Spring.
Starting from outside Lynn Museum, the town becomes a habitat for life you can and cannot see. As you wander, you'll find yourself thinking of absences and arrivals, abilities and adaptations, and of your own seasonal and bodily rhythms. Until you realise you've arrived somewhere new.
Lull is experienced through a spoken narrative streamed to your own smartphone. It has been written using insights gathered from local entomologists, botanists, and ecologists, combined with site research on overwintering strategies and habitats.
Each pack contains instructions to access the Lull audio, accompanied by materials that help illustrate or elaborate on data or anecdotes locating the walk in King's Lynn. These include a map of habitats, a fold-out of animal tracks and average life expectancies, day length and temperature charts for Astronomical and Meteorological Winter, an image of a Peacock Butterfly, and a Brown Long-Eared Bat for the palm of your hand.
French & Mottershead are the UK artist duo Rebecca French and Andrew Mottershead. Spanning performance, video, photography, sound and digital installation, their work makes use of detailed social and forensic research to expand the viewer's relationship to site. Often working with experts as part of their process, they undertake rigorous investigations into the ways environments, architectures and public spaces connect with who we are, and define a particular context to examine the codes and conventions that underpin the flows of feeling within.
---
Important Information
You will need your own smartphone and headphones to listen to the audio. The audio can be streamed or downloaded from Spotify, iTunes or Google Podcasts, links to the audio are included in the pack.
These packs are on sale until Wednesday 2 March 2022. The date of Wednesday 2 March when buying your pack is in reference to the final sale date only.
We will be posting packs once a week, generally on Wednesdays. If you have not received your pack within 2 weeks of purchase please get in touch at boxoffice@nnfestival.org.uk.
Important information
Age guidance: 10+, those under 16 must be with a parent or guardian.
Length of walk: 43 minutes
Accessibility: The start point at Lynn Museum and the beginning of the walk through the pedestrianised Vancouver Centre precinct, is level access. Thereafter, you will be free to find your own route as you wander town.
A full transcript of the audio is available via the audio webpage, a link to which is in the pack.
Postage: Please add the £3 postage when purchasing your walk pack. If you would prefer not to pay for postage you can buy the pack in person from Lynn Museum.
Buy in Person: Lull is available to buy in person from Lynn Museum in King's Lynn, see address and opening times here.
Tickets
Lull is part of Norfolk Wonder, a programme of activity as part of EXPERIENCE a Norfolk County Council initiative designed to help audience experience the magic of Norfolk in the autumn and winter.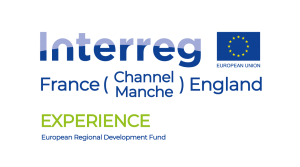 ---
Image credit: Black crow sits on a tree branch in winter, Ilya Rudyakov/Shutterstock