Native Creative: Hunt & Darton - Interdisciplinary creativity and co-creation
This is a past event which has now ended.
A thoughtful and fun exploration of live art double act Hunt & Darton's practice and the importance of co-collaboration within their work. This is not your standard presentation however, with the 45 minute slot including a run through of their practice, playful group exercises, a Q&A and… a silent disco!
About The Speakers:
Hunt & Darton (H&D) is a live art collaboration between Jenny Hunt and Holly Darton and
leading Arts organisation in the UK for public, interactive and highly creative events.
Empowering people to simply express themselves, H&D make Art events that they perform
and make with the general public. Taking their work directly to people and contributing to
community, often taking on a recognisable format (a cafe) or popular medium (radio),
popping up on high streets and interrupting daily routines by challenging automated
behaviour and having a laugh. They continue to make challenging work in challenging
times with people's experience at its heart.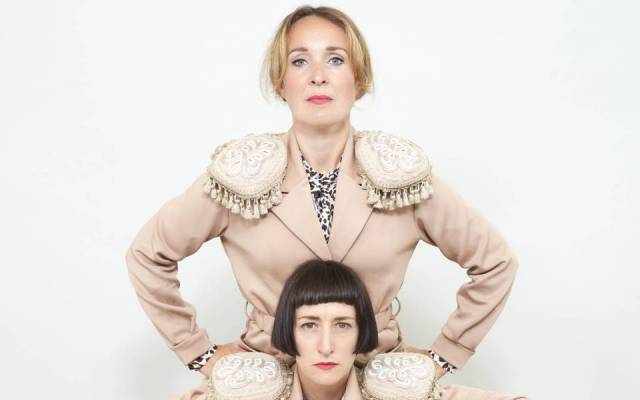 Tickets
Concessions: D/deaf or disabled, Full-time students, Go 4Less cardholders, Jobseekers, Over 60s, Under 18s 10% off tickets within certain price bands