Future and Form
Senseless
James McDermott and Guildhall Live Events
Friday 21 - Sunday 30 May
This is a past event which has now ended.
James McDermott's new multi-modal play is a timely exploration of love, longing and the challenges of communicating how we really feel. Fusing traditional stagecraft and live theatre with unprecedented use of state-of-the-art immersive film-making and XR techniques, we watch two people try to establish a loving 'real' relationship in a world where all communication and contact is slowly shutting down.
This experimental hybrid drama operates where the screen-based aesthetics of gaming meet live performance – if you've ever thought theatre isn't for you, Senseless might change your mind. Freed from the standard physical and budget limitations of theatrical work, McDermott uses technology not only to imagine innovative stage layouts and storytelling elements but also invites us to explore questions around contemporary relationships with technology within the play itself.
Due to the pandemic, this work will only be accessible online. Enjoy work-in-progress scenes utilising virtual sets and holographic avatars operating in tandem with stage actors and a theatre set. Meet the characters and experience both their real and virtual worlds, and digital identities. Stay tuned for updates about online live read-throughs, watch-along showings of work-in-progress scenes and a live Q&A with the author.
View the Senseless information sheet
This event is part of University of East Anglia's Future and Form programme
Important information
Age guidance:
Content warning: 16+ – contains sexually suggestive content and swearing and flashing lights.
Duration: 45 mins approx.
Accessibility: The work will be accessible as a series of videos via the Future and Form YouTube channel (with some video content also being posted on other social media platforms). We will use YouTube's subtitling/captioning system on all videos.
Tickets: This is a non-ticketed event
This work will be available digitally from Friday 21 May
This work, generously supported by Arts Council England, is part of the UEA's 'Future and Form' series of works designed to explore the interface between contemporary literature and creative technology.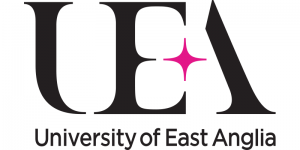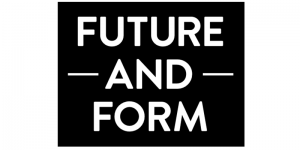 Writer: James McDermott
Digital Production Partner
Guildhall Live Events, part of Guildhall School of Music & Drama
Venue Partner Norwich Theatre