The Garden Party
SATURDAY 18 & SUNDAY 19 MAY 12Pm – 6pm
This is a past event which has now ended.
CHAPELFIELD GARDENS AND OUTSIDE THE FORUM, NORWICH
FREE EVENT
Ever dreamed of scaling the canopies of a metal jungle, or uniting the world with barricades of baguettes? The Festival's middle weekend sees the return of our interactive, all-ages Garden Party celebration. With dance, acrobatics, music and more, Chapelfield Gardens is the place to experience the wild and wacky this Festival… and all for FREE!
With a selection of workshops, family activity, local food and drink, you can chill out and make a day of it with all the family!
Our Garden Party performance programme includes some of the UK's finest outdoor work with new co-commissions through our Without Walls partnership.
Glass House Dance
Time Machine Disco
12pm & 2.45pm | 1
Embark on a clubbing journey through the ages.
Spitz & Co
Les Gloriables
12pm, 2.45pm & 4.30pm | 2
A masterclass in mutiny inspired by Les Miserables.
Plunge Boom
Boing
12pm & 2.45pm | Walkabout
A playful, engaging and hands-on street theatre performance for all ages.
Talawa Theatre Company
The Tide 
12.45pm, 2.15pm & 3.45pm | 3
Unknown land, new arrivals, boarded doors and a suitcase full of hopes, dreams and aspirations. The Tide explores the narratives and experiences of migration within The United Kingdom whilst holding a mirror to an evolving British culture.
Apocalyptic Circus
My House
12.55pm, 2.10pm & 3.55pm | 4
A magical circus experience for little ones and their families.
Upswing
Catch Me
1.15pm & 4.15pm | 5
A playful performance packed with dance, acrobatics and object manipulation.
Motionhouse
Wild
1.30pm & 5.15pm | 6
A daring new dance-circus show!
Stopgap Dance Company
Frock & Frippery
11am, 3pm & 4.30pm | 7
Two dance shows to delight the whole family.
Make and Do Area:
Make puppets with the Puppet Theatre, get creative with Playing Up or create something with Norwich's Men's Shed.
Let's Dance! Norwich – Silent Disco
A brand new interactive workshop bringing people of all ages and abilities together to move, shake, sing and shout!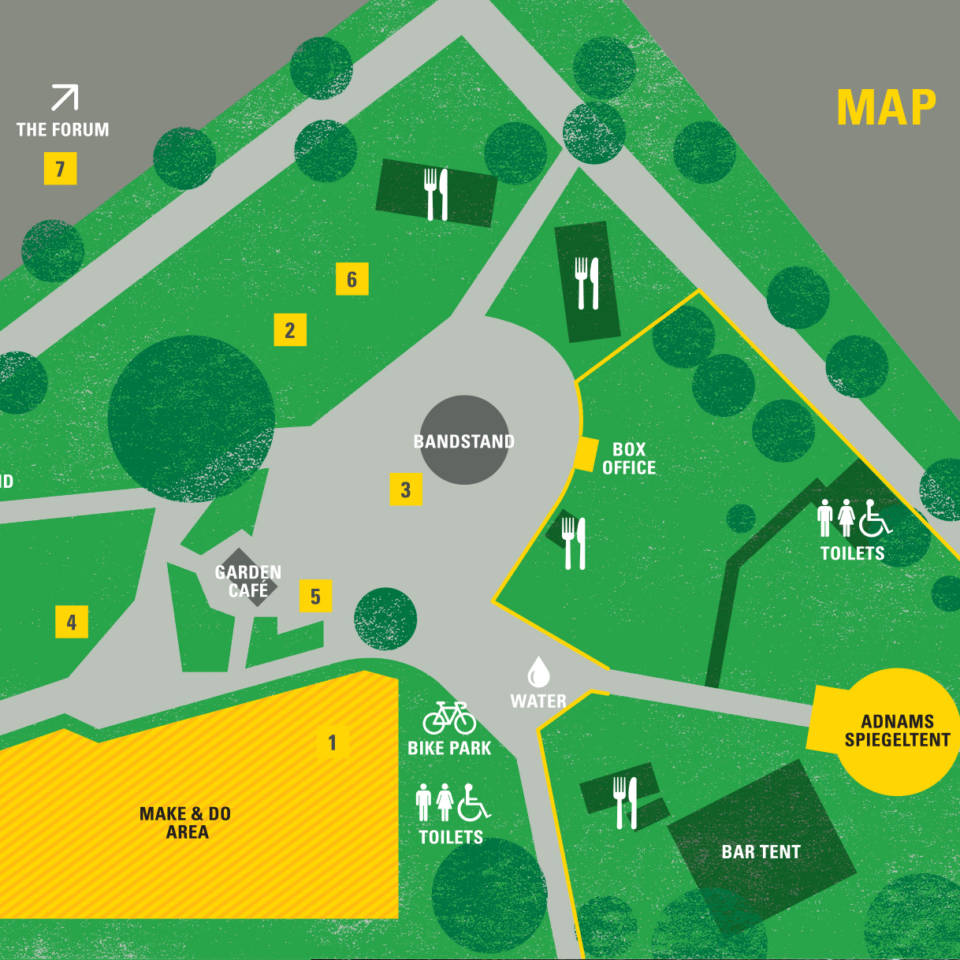 Tickets: This is a non-ticketed event
---
Masthead image: © JMA Photography
Norfolk & Norwich Festival is a partner in Without Walls, working with festivals and artists and bringing fantastic outdoor arts to people in towns and cities across the UK. See website for full details.
Norfolk & Norwich Festival co-commissions with thanks to Director's Circle Supporters Jackie & Richard Higham.