Native Creatives: Sian Fan - Discovering Digital Dimensions
This is a past event which has now ended.
The session will explore digital space as an alternate dimension. Using Sian's past and present works as entry points into these digital realms, it will investigate various examples of how digital technology can be integrated into a creative practice. The session will explore the capabilities and limitations of different platforms to provide an informed understanding of the nature of digital space as well as looking at how it differs from physical reality. Attendees will discover a range of new digital mediums, from conceptual, technical, and practical perspectives, and will be provided with information of software used to create specific artworks. There will also be the opportunity to try out interactive artworks.
About The Speaker:
Sian Fan (1991) is an interdisciplinary artist currently based at Sarabande Foundation, London. She is a graduate of the Fine Art Masters at Central Saint Martins, where she was awarded the Mona Hatoum Scholarship for excellence. She has exhibited internationally with venues including Tate Modern, British Council, and the ICA, as well as producing work with Channel 4, the BBC and Facebook. Her work combines movement, the body and technology to explore embodiment, spirituality and human experience in the digital age. Drawing on her background in contemporary and aerial dance she suspends, fragments and augments the body via choreography and digital techniques, and seeks to create works that heighten our awareness of the experience of being online. Through her work she hopes to discover new ways for us to coexist with technology.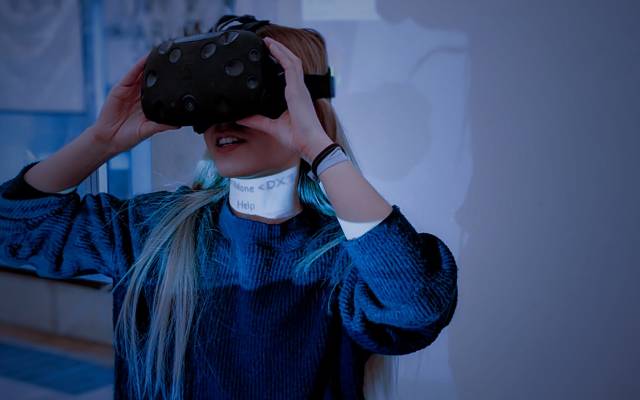 Tickets
Concessions: D/deaf or disabled, Full-time students, Go 4Less cardholders, Jobseekers, Over 60s, Under 18s 10% off tickets within certain price bands