Norfolk & Norwich Festival does Radio Local: Thursday 21 May
Scav-ed's ready yourselves for your next Scavenger Hunt test, show us your household on top form in You Can Choose Your Friends But Not Your Family, hear the first edition of a new and exclusive Artist Commission from duo Odd Comic and their Kings Lynn Serenades series, we are joined live by Ema Holman on behalf of the fantastic Kings Lynn Festival, listen in to an exclusive interview with sensational cabaret artist Reuben Kaye, hear all about Norwich's weird and wonderful Scarecrow Trail from creator Emma O'Casey, we join key worker Simon from Norfolk County Council as he tucks in to an aromatic masterpiece from Rice & Spice in our Food Review, we hear from Local Legend John who tell us all about his John Prestn tribute band, and we have Guest Presenter Vic Melody take over the show to share more of Norwich's fantastic comedy scene.
Listen Back To The Highlights
Listen Back To The Full Episode


Head over to Hunt & Darton's Jingle Shed and get creative, creating your own jingle which may even be featured on the show!

Head over to Twitter and help us write a soap opera!
We've started with the first couple of lines and now it's your turn to come up with the next line. We will retweet the winning line and our Radio Local Soap Opera should snowball into something beautiful from there!
The Garage Dance Challenge
Record your best dance moves to Finn Doherty's Feel So Good and send it to us via Twitter, Instagram, Facebook or email radiolocal@huntanddarton.com
Our friends at The Garage are experts at keeping boredom at bay and have recently moved their programme online – you can take part all from the comfort of your own home. From street dance to theatre, Zumba to music, there's something for all ages and abilities!
Find out more about The Garage 
Download Finn Doherty's Feel So Good
Online Exclusive: Mariam Batsashvili
The 26-year-old pianist Mariam Batsashvili already ranks among the most promising artists of her generation. She gained international recognition at the 10th Franz Liszt Piano Competition in Utrecht 2014. With the start of the 2017/18 season, she became a BBC New Generation Artist and continues to perform at major festivals and concert venues across the UK as part of the BBC Radio 3 New Generation Artists scheme.
Mariam would have returned to NNF for the third time this year (12 May), she previously performed at the Festival (2018, 2019) as a BBC New Generation Artist.
Hunt & Darton sat down (virtually) with Mariam to talk about her work and live in these strange times.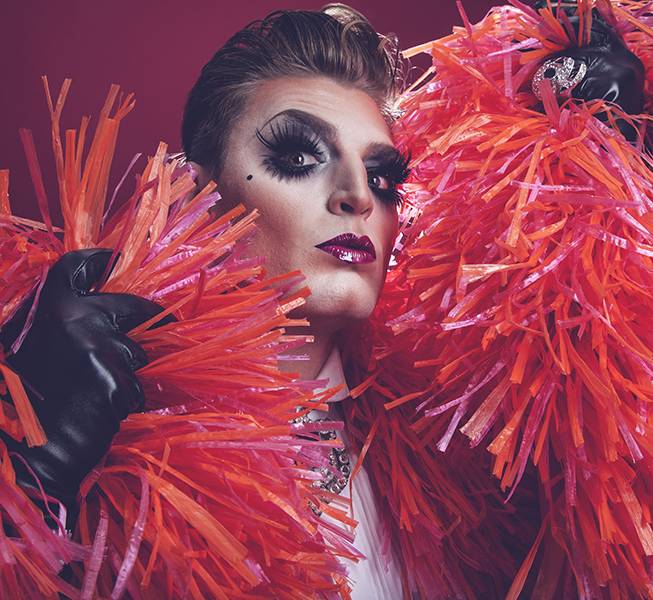 NNF20 Artist: Reuben Kaye
Reuben Kaye would have performed his beautifully filthy and rib-cracklingly funny Cabaret act in the Adnams Spiegeltent for Norfolk & Norwich Festival 2020. We may not be able to see him live on stage, but Hunt & Darton sat down with the Cabaret superstar for an exclusive Radio Local interview.
Reuben Kaye is an Australian comedy cabaret powerhouse, described by British Theatre Guide as "the evil love child of Liza Minnelli and Jim Carrey". With an acid wit and casual sensationalism that is simply delicious, Kaye is fast, on the edge and brutally funny. He provides a much needed, hysterically funny, swarovski studded revolt against the ever narrowing views of an increasingly conservative world. Rueben Kaye is what happens when you tell your children they can be anything.