Norfolk & Norwich Festival does Radio Local: Friday 8 May
We hear from Ashley Grote, Norwich Cathedral's Master of Music, about the sadly cancelled VE Day Anniversary Organ Recital, we have a live report from the home of 78 year old retired teacher Mazoe Young, we hear the news from Norwich local Amy Bonar, we join keyworker and Paramedic Nathan Barnes for Thai Food from Thai Street takeaway, we sit at the dinner table with the Crisp Family, we have Diss Local Legend Alan Franks in the hot seat with us, and finally we are joined by Daniel Brine, Artistic Director of Norfolk & Norwich Festival.
Listen Back to the Highlights
Listen Back To The Full Episode

The first Scavenger Hunt is on! Find these items, snap a photo and send it over to Hunt & Darton on Twitter, Instagram or email for the chance to be crowned the ultimate 'Scav'Head!
Teddy bear, Saucepan, Picture of Darton's face, Aeroplane, Nappy, Slice of brown bread, Union Jack, AA battery, Toothbrush, Flower
Our Scavenger Hunt winner: four year old Tabitha!

Toilet paper stacking! Stack that loo roll, get creative with different shapes or just aim for the highest stack of all.
Show us how you mastered today's challenge by sharing your photos on social media or send in to radiolocal@huntanddarton.com
Marcin & Georgia sent in some architectural masterpieces when it comes to toilet roll stacking!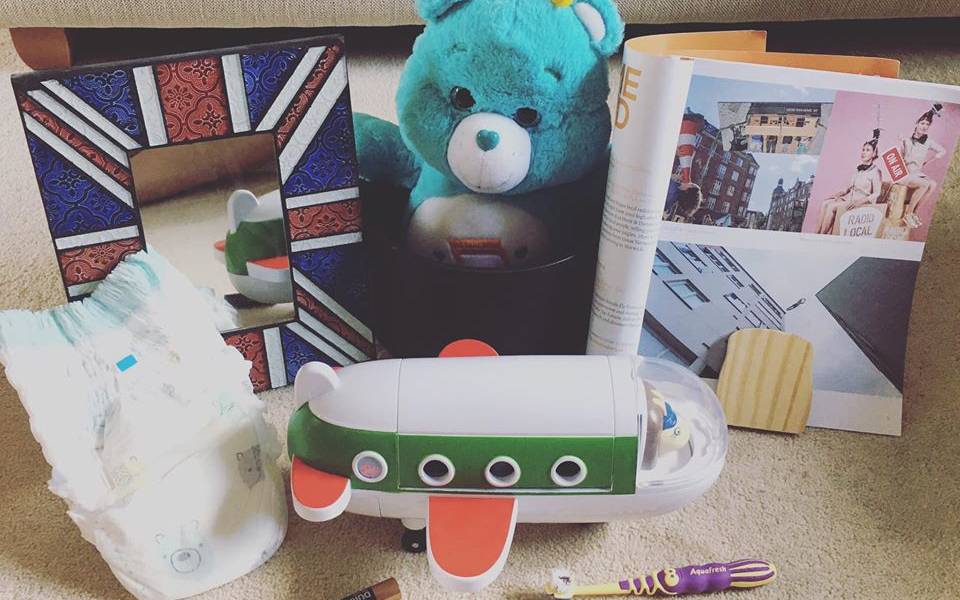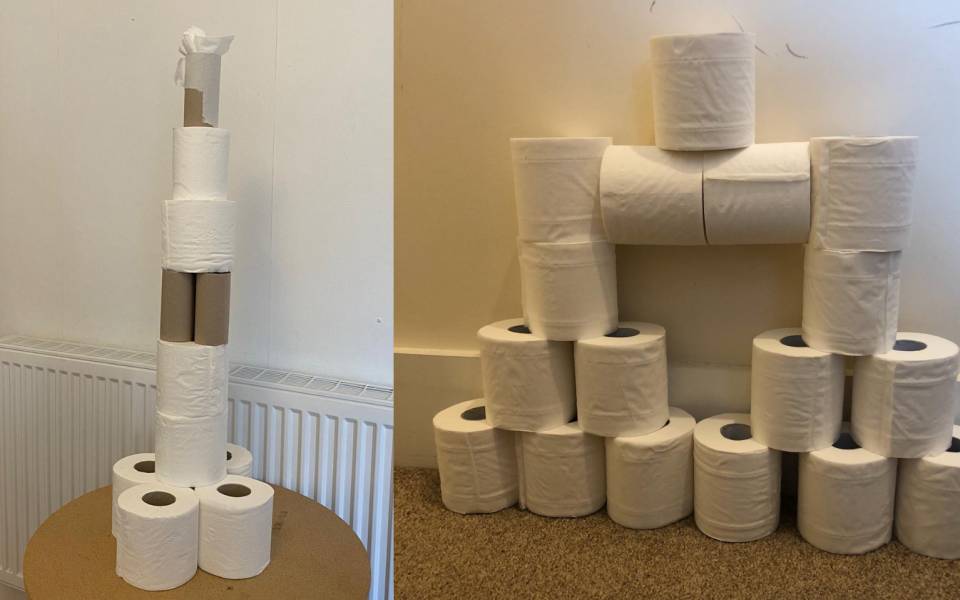 NNF20 Feature: Ashley Grote, Norwich Cathedral's Master of Music
Ashley Grote chats with Hunt & Darton about the sadly cancelled VE Day Anniversary Organ Recital which would have featured popular works by Herbert Brewer, George Thalben-Ball, William Walton, Cesar Franck, Edward Elgar and Henry Wood for the 75th anniverary of VE
Ashley is an acclaimed organist. He won first prize in the 1999 Royal College of Organists Young Performers' Festival. In 2000 he was the first organist ever to win a place in the keyboard final of the BBC Young Musician of the Year Competition. He directs the music for the boys and girls choristers and has been responsible for building a great reputation for Norwich Cathedral's Choir. 
After the two-minute silence this morning, one of the bells at Norwich Cathedral rang 75 times to mark the VE Day anniversary and the Cathedral's bells will also ring again at 7pm tonight.
Norwich Cathedral's digital service marking the VE Day anniversary will be published on the Norwich Cathedral Services YouTube Channel on Sunday.
Live Report
73 year old Mazoe Young gives us a live report from her home.
The News
Amy Bonar gives us the news from her garden, detailing the Battle of the Birds. Who will win? The robin or the sparrow?
The Food Review
We sent a takeaway from Thai Street Takeaway to Paramedic Nathan Barnes, who gives us an in depth review, including one very important question: was the curry better than a Hobnob?
Local Legend: Alan Franks
Local Legend Alan Franks joins Hunt & Darton on the show.
Alan Franks was one of the three organisers (Neil Collins and Jess Cook) behind the hugely successful summer charity bike ride event – Diss Cyclathon – an annual one-day event in June that takes over the small market town of Diss. 
The event was created out of a market town initiative focussed on creating Diss events that would pull people into the town.
The event ran for four successful years and raised over £40,000 for local charities, schools and clubs such as East Anglian Air Ambulance Charity. 
The event encouraged cycling across all age groups and abilities. There are three routes available of 25, 50 or 100 miles as well as family rides of five, 10 or 15 miles, with the aim to get everyone on two wheels.
Unfortunately, due to work commitments the organisers had to step away from the event. The event was passed onto Pedal Revolution but proved to be too much work and so the Diss Cyclathon was cancelled in 2020. 
Alan is active in the Diss community and regularly contributes to activities that help to support the town.