Norfolk & Norwich Festival does Radio Local: Saturday 9 May
Join us for a Rave about Norfolk and Norwich by Nell Basley, listen along to a fun game of Making Words with The Garage, hear from Norfolk & Norwich Festival 2020 artist young London-based clarinettist Oliver Pashley, join us for a live report from Sue Eagle, hear the news from Norwich local Tina Potter, meet Local Legend Peter Jay, the owner of the Great Yarmouth Hippodrome, get ready for laughs with a take over from guest presenter Victoria Melody.
Listen Back To The Highlights
Listen Back To The Full Episode

Today we need you to find:
Prit stick, Button, Tea cup, A radio, House plant, CD, Digger, Egg, Lipstick, A picture of hunts face
Our winners are Sarah & Tabitha!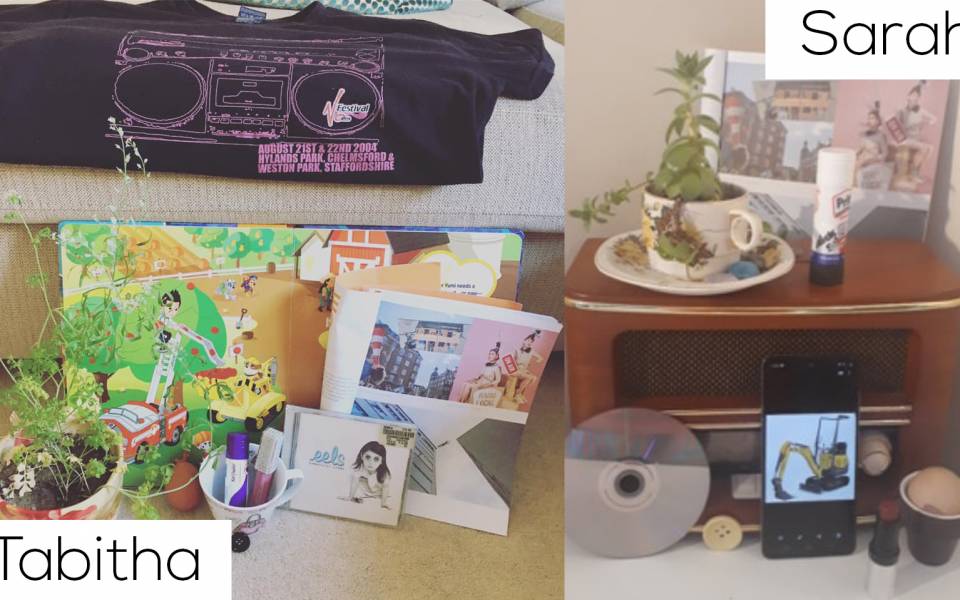 Rave not Rants!
Nell Basley, from Young Norfolk Arts, is writing about her love for Norfolk and Norwich.
"I'm moving to Brighton next year for university and recently someone who'd lived there said to me- 'You'll love it, it's just like Norwich but bigger!' I was overjoyed when she said this because ever since I've become increasingly involved in the creative community in Norwich, it's really become my home.
I've lived in Norfolk since I was four months old and although I loved learning to ride my bike by the broads and exploring the countryside, by the time I was a teenager I'd become bored of Norfolk and felt detached from opportunities. However, when I moved to a new house four years ago to a town with better transport links into Norwich, I began to explore what it had to offer. I discovered the wonders of the Norwich lanes where the real magic lurks down the cobbled stone streets, in the independent shops and cafés.
I've spent years becoming a regular in the vintage and charity shops that are hidden in Magdalen Street, Pottergate, St Benedict's Street and London Street. One of my favourite ways to spend a Saturday is to buy some street food from the market and wonder down the river to my favourite shops. I tend to do this before or after a rehearsal as Norwich has a bustling youth theatre community with many varied and beautiful venues such as Madder Market Theatre, the Playhouse, the Puppet Theatre, Open Venue and of course the Theatre Royal. Also, since becoming a member of Young Norfolk Arts I've began to constantly visit Norwich Arts Centre. Although I'd attended many gigs there, I hadn't realised how much more is available there, it's a real hub of creativity. Now I've attended drag shows, debates, poetry readings, an audio-visual performance and music development programme. I've met so many like-minded individuals and because Norwich is so small everyone knows each other! There is so much more to Norwich beyond the castle, chain shops and infamous (for all the wrong reasons) Prince of Wales Road.
Then when all this gets too much, I'm so lucky to live in a rural area, next to the broads, fields, woods and 10 miles from the coast. I have the best of both worlds! All in all, I love living here and although I'm going off to have new adventures, I'd be happy to return to Norfolk one day."
Making Words
We have Carrie, Adam and Katie from The Garage join us to play Making Words live on the show!
Our friends at The Garage are experts at keeping boredom at bay and have recently moved their programme online – you can take part all from the comfort of your own home. From street dance to theatre, Zumba to music, there's something for all ages and abilities! You can find out more on their website here.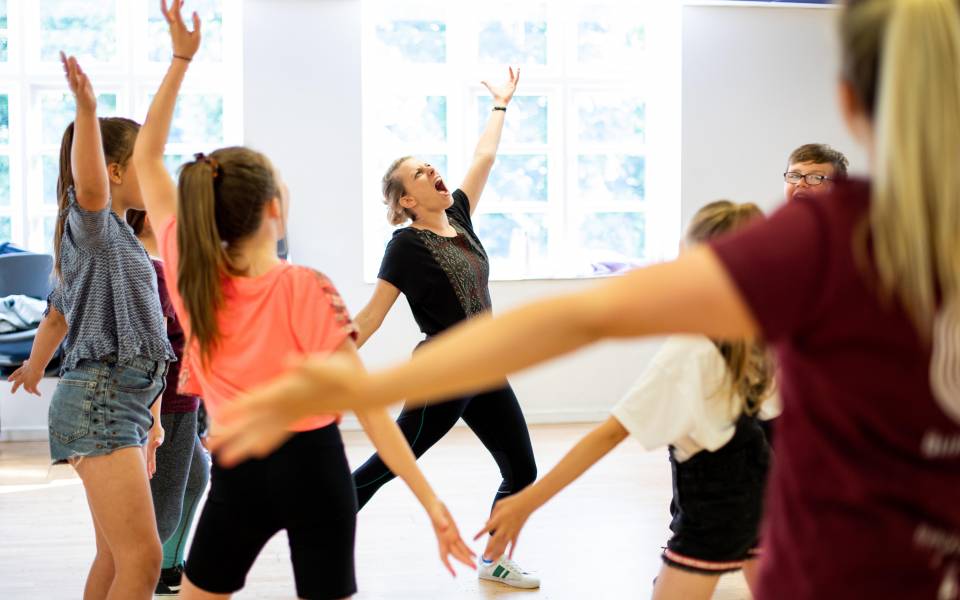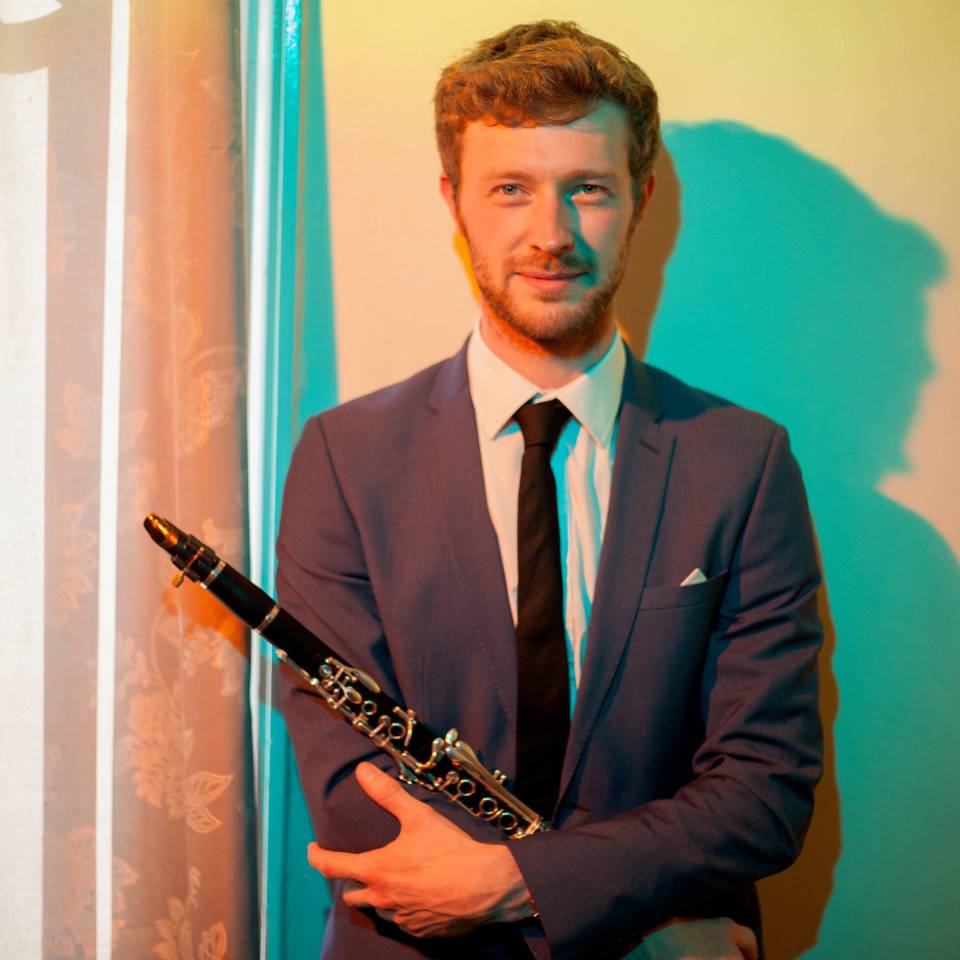 NNF20 Spotlight: Oliver Pashley
Oliver Pashley was going to perform Quartet For The End of Time together with the Aquinas Trio as part of Norfolk & Norwich Festival 2020.
Messiaen's deeply moving Quartet for the End of Time was written and first performed in Stalag VIII-A, a German prisoner-of-war camp. Inspired by a passage from the Apocalypse and written in apocalyptic circumstances, Messaien's Quartet is nonetheless an exquisite work of transcendental beauty.
Oliver Pashley is one of the most sought-after young clarinettists of his generation. Sub-Principal Clarinet with Britten Sinfonia, founder member of the Hermes Experiment and in demand as a chamber musician and soloist, he joins forces with the dazzling Aquinas Piano Trio for this performance.
Find out more about Oliver Pashley here.
Live Report
We'll go over to Sue Eagle for an exclusive live report straight from her home.
Vic Melody
Guest Presenter Vic Melody takes over the show to talk stand up comedy in Norfolk with comedian Ciara Jack.
Local Legend: Peter Jay
Local Legend Peter Jay, the owner of the iconic Great Yarmouth Hippodrome, will join Hunt & Darton on the show.
Peter Jay played drums in the band Peter Jay and the Jaywalkers were a British instrumental beat group in the early 1960s. Their biggest hit, "Can Can 62" reached the British singles chart in 1962. The group toured with The Beatles and The Rolling Stones before disbanding in 1966.
In the late 1970s, Peter Jay, together with his father, purchased the Hippodrome in Great Yarmouth, and gradually restored it as a theatre and circus venue with a circular performing area which could be lowered to reveal a swimming pool.
The Hippodrome has been dubbed one of the seven wonders of the British seaside. The Historic Hippodrome is Britain's only surviving total circus building, built in 1903 by the legendary circus showman George Gilbert.
Throughout the century the intimate arena has played host to an incredible variety of entertainment, from amazing water spectacles and stage shows to cinema and cine variety and even wartime use as a military practice shooting range! – Apart from always presenting the very best in circus, Lloyd George held political rallies here – Lillie Langtry sang, Little Tich clowned, Max Miller joked, Houdini escaped, the world's finest clowns and circus personalities performed – ALL experienced the Hippodrome's unique atmosphere. It's likely that even Charlie Chaplin performed here as a child actor before finding fame in America.