Norfolk & Norwich Festival does Radio Local: Sunday 10 May
Get ready to join in on the Scavenger Hunt and Soap Opera Writing. We hear from the Radio Local workshop participants based in King's Lynn who have created their own take-over show, we hear from Norfolk local Olivia Arguile and we meet King's Lynn Local Legend Rachael Williams, Learning and Engagement Officer at Stories of Lynn Museum.
Listen Back To The Highlights
Listen Back To The Full Episode

Today Hunt & Darton need you to find:
Train ticket
Lock
A leaf in the shape of Donald trump
A piece of toilet roll
A dog
A man dressed as Elvis
A can of Coke
A straw
A sponge
A 30cm long piece of string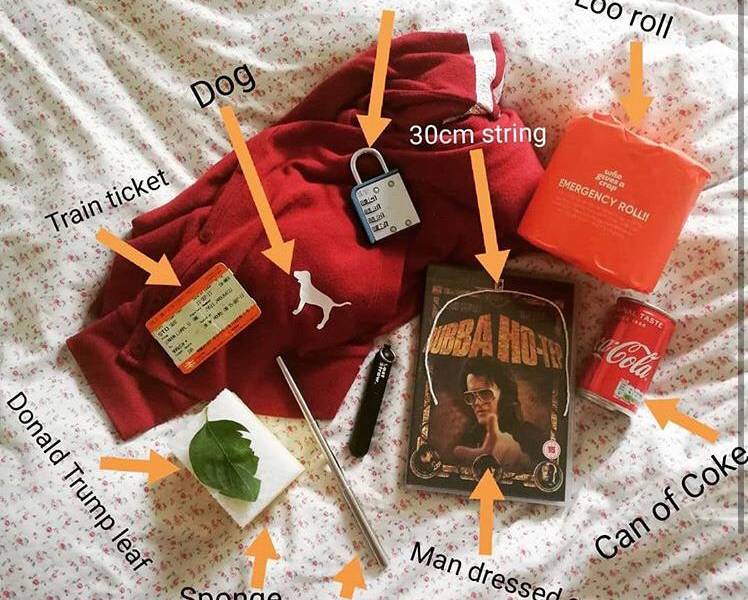 Help us write a soap opera! We've started with the first couple of lines and now it's your turn to come up with the next line! We will retweet the winning line and our Radio Local Soap Opera should snowball into something beautiful from there!
Norwich Philharmonic: Matthew Andrews & David Dunnett
Following their memorable performance of Mahler's massive 8th Symphony, bringing almost 2,000 people to their feet at the Showground Arena in the 2016 Festival, the Norwich Philharmonic Orchestra and Chorus would have returned Norfolk & Norwich Festival 2020 with the composer's epic 3rd Symphony.  Conducted by Matthew Andrews, they would have been joined by the children's voices of Norwich Cathedral Choir and the outstanding British mezzo soprano, Sara Fulgoni, as soloist.
The Norwich Philharmonic Society was established in 1841 and has remained at the heart of the city's musical life ever since. With a full-size symphony orchestra and a mixed chorus of some 120 voices, the Society performs a wide repertoire of large-scale works, joined by guest soloists of the highest calibre. 'The Phil' performs four concerts of choral and/or orchestral music each season, plus a very popular Family Christmas Concert.
Matthew Andrews' début with Norwich Philharmonic Orchestra conducting Mahler's Resurrection Symphony led to his immediate appointment as Principal Conductor, a post he also holds with both the Sudbury and Southend Symphony Orchestras.  Matt is sought after for his realisations of modern music and leading complex musical projects.
David Dunnett is the Choral Conductor of the Norwich Philharmonic Society. He became Organist and Master of the Music at Norwich Cathedral in January 1996, and in 2007 returned to the organ loft as Cathedral Organist, where he now works alongside Master of Music Ashley Grote. 
Find out more about Norwich Philharmonic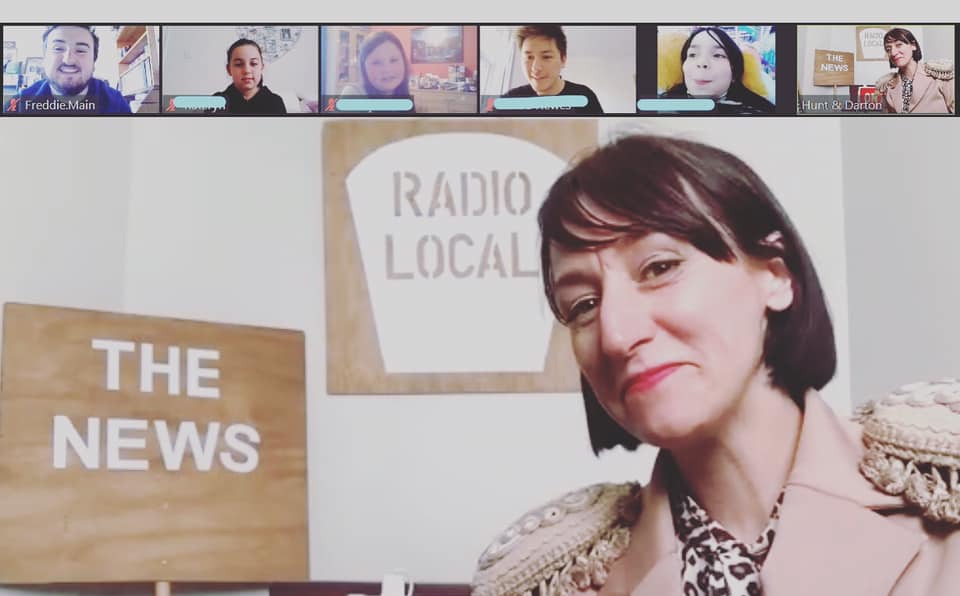 Radio Local King's Lynn Takeover
King's Lynn Locals Kateryn, Ramona, Violet and Freddie from The Workshop are taking over Radio Local!
The Workshop is a lively cultural venue in the heart of King's Lynn offering a varied programme of creative activities including performances, community projects and regular classes for all ages, abilities and backgrounds.
Tune in on The Workshop's  Facebook to catch Freddie, Participation and Programme Manager, doing a light spot of storytelling – he is reading Roald Dahl's children's classic Charlie and the Chocolate Factory.  
The Garage – which is The Workshop's sister company is running a host of online activities for all to enjoy. Head to the Garage's website for more information here.
Listen back to the takeover:

Local Legend: Rachael Williams
Rachael is the Learning and Engagement Officer at Stories of Lynn. She joined the Stories of Lynn in October 2017. As a former Primary school teacher and Headteacher, she is delighted to have landed the best job she could imagine: helping to inspire visitors to engage with and learn from the wealth of treasures and information in the most beautiful building in her home town of King's Lynn.
Rachael is proud to be a member of this historic setting and is bubbling with excitement every time she comes to work and finds out another little snippet with which to amaze and dazzle people, young and old!
When not at work, Rachael enjoys dog walking, camping, paddle-boarding and cycling; and when she gets tired from all that, she enjoys sewing, silk painting, reading and sitting in front of the log burner with a good book!
Kick the Dust
Rachael leads the Kick the Dust group in King's Lynn with support from Rachel Duffield.
'Kick the Dust' Norfolk is an exciting 4-year project supported by the National Lottery through the National Lottery Heritage Fund. It is aimed at young people aged 11-25 years of age to help them engage in heritage and to be more involved in having their voice present in Norfolk Museums Service. The youth focused project is run in partnership by Norfolk Museum Service, YMCA Norfolk, Creative Collisions and Norfolk Library and Information Service.