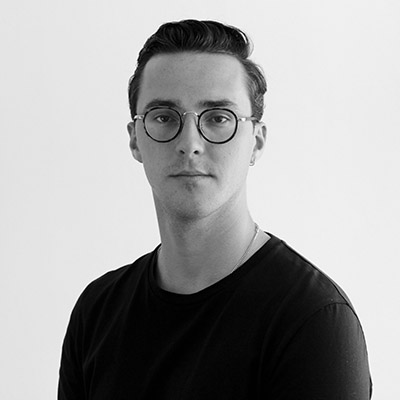 Five Shows That Made Me
Creative Careers week is back! To celebrate the power of creativity and the arts we have been asking members of our team what five shows have inspired, influenced and changed  the way they viewed themselves and the world. 
Our Music Programmer, James Hardie, takes us through his personal highlights, from classical music to drama and West Side Story. Looking for some show inspiration? Read on!
---
This blog is about shows that 'made' me, although I must say I'm far from made, and don't suppose I ever will be. My job as a Music Programmer involves seeing lots of shows that constantly form and reform my perspectives and opinions. The five shows I talk about below did just that.
'So much of working in the arts is down to one's ability to communicate and empathise, and engaging with things you might not like or understand will help you develop these skills.'
For anyone working in or trying to get into the arts, it's crucial to see as much live work as possible. Go to everything you can, even if it's not in your 'area'; as you'll see below, lots of what has inspired me doesn't fit neatly into a 'music' box. I especially seek things outside my comfort zone because a) it might blow your mind (see Blak Whyte Gray) and b) as a programmer, my job is to cater for lots of different audiences, including those who might love things I'm not so crazy about. So much of working in the arts is down to one's ability to communicate and empathise, and engaging with things you might not like or understand will help you develop those skills.
Of course, seeing lots of shows is an expensive business, so my number one tip is to make friends with box office and press teams at venues, as they'll often be able to sort you out with freebies. Alternatively, ask to sit in on a rehearsal.
Steve Reich's Different Trains, Edge Hill Train Station, Liverpool
I was lucky enough to play a tiny part in this project doing my first job in arts communications having just left university. Different Trains was written in 1988 for live string quartet and tape, an amazing synthesis of live and pre-recorded sound that samples snatches of human speech to form the motivic material of the work. Despite the mechanical composition of the sound, it's a profoundly moving response to the journeys that Reich made on trains across America during World War Two, whilst reflecting on the very different journeys that, as a Jew, he might have been forced to make by train had he been in Europe.
The setting for the performance was remarkable: Edge Hill Station is one of the oldest functioning passenger railway stations in the world, and now the home of Metal, an arts organisation. There was a real festival atmosphere, and a huge crowd had come out on what was a chilly night. There was excitement and hubbub as people gathered with food and drink, but when the piece started, the standing audience became totally transfixed on the stage for the duration of the piece. A passenger train passed through in the final moments as the piece came to a standstill.
A certain magic was added by the fact that Reich himself was in attendance (the event celebrated his 80th birthday). I enjoyed a surreal moment when, during a quiet moment of the day, I slipped into a room showing a documentary film about Reich. There was only one other person in the room, and after sitting down I looked across and saw the silhouette of that familiar baseball cap. Steve and I sat through the 20-minute documentary together in silence.
 Leonard Bernstein's West Side Story
This was the first piece of music I became truly obsessed with. My parents had it on cassette tape which I'd play over and over again. The rhythmic energy of the work, its big brassy outbursts and riotous percussion was captivating to me as a five year old, and I was totally hooked on it years before I saw the piece on stage. I was lucky enough to get to perform Four Dances from West Side Story as a teenage viola player in the Edinburgh Youth Orchestra, and later helped out with a staged production whilst at university.
I'm always fascinated by artists that can meld numerous styles together or move fluidly between them with total integrity. Bernstein was one such rare musical chameleons, at home both conducting Mahler and writing jazz and Latin-inspired musicals.
Goldberg Variations, Scottish Ensemble & Andersson Dance, Barbican Centre
Goldberg Variations is a remarkable piece, really an exemplar in compositional technique by Johann Sebastian Bach (1685-1750). Of course, its grace and beauty make it far more than just an exercise. In this performance, which saw a string ensemble combine with a dance troupe, never before had Bach—the composer most often promoted to heavenly heights—been so witty, funky, down-to-earth.
This project took a work that has traditionally been the preserve of classical music and the concert hall, and through the prism of dance offered it to a new audience (who went mad for it, let me tell you). I believe very strongly in this approach of multidisciplinary collaboration as something that can offer new ways in to art forms for different audiences.
Of course, sometimes this is done unthinkingly and the results are bad, but the synthesis I saw in this show represents the very best of collaboration. The combination of musicians and dancers (which I've no doubt was the result of hours and hours in the rehearsal room) was effortless to the point of looking improvised. The work took on an entirely new life, but without losing anything Bachian about it.
Blak Whyte Gray, Boy Blue Entertainment, Edinburgh International Festival
Much to my shame, this was the first piece of contemporary dance (that wasn't ballet) that I really engaged with, and it totally blew my mind. The movement of the dancers' bodies, and in particular the 'popping' (a type of dance that originated on the streets of California in the 1960s) was just extraordinary. The jolting soundtrack a wonderful assault on the ears. It really blew the cobwebs out of the Lyceum Theatre.
Had it been up to me, I probably wouldn't have even chosen to see it, but it formed part of a course I was doing with Edinburgh International Festival. Following the performance I was lucky enough to speak with the creators, Michael Asante and Kenrick Sandy, who went into detail on how they'd built the show, choreographed it and written the music, and the development of such work from its origins in hip hop.
Safe to say I've seen a lot more contemporary dance of all stripes since then.
The Inheritance, Noel Coward Theatre
I kept hearing and reading amazing things about this show, but had totally missed the first run at London's Young Vic, and was too slow on tickets for its West End transfer. I was getting serious FOMO, so when a friend of a friend offered a spare ticket I cleared the diary.
'It's certainly the slickest play I've ever seen, and goes to show that you don't need an extravagant set to draw in an audience. Good writing alone is enough.'
The Inheritance deals with the generation of gay men that followed that struck by the 1980s AIDS epidemic in New York, and the cultural and societal aftermath they find themselves in. An extraordinary cast of thirteen played across the two parts, 3 hours each. I've been to some terrible 6-hour plays, but this one flew by – I could have watched it all again straight away. The whole thing was delivered with a devastatingly light touch. It had you roaring with laughter one moment before sucker-punching you with tragedy the next, and moved with such deftness and subtlety. It's certainly the slickest play I've ever seen, and goes to show that you don't need an extravagant set to draw in an audience. Good writing is enough.
Masthead Image: NNF19 Boy Blue Blak Whyte Gray © CarlFox