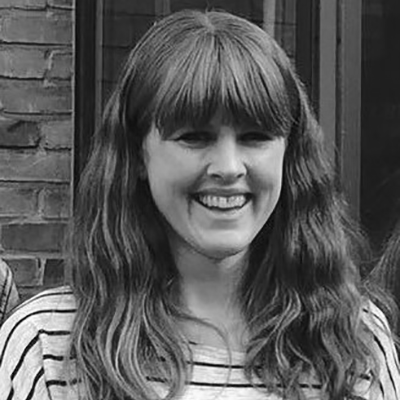 In Conversation with Frozen Light's Lucy Garland
In February, Festival Assistants Abbie and Robbie spoke to Frozen Light's Lucy Garland about their 2020 Festival co-commission, Fire Songs. Although the show's debut has been delayed due to the COVID outbreak, we thought this conversation about sensory performance, learning from PMLD audiences and the future of accessible theatre was well worth repeating. 
---
Robbie Maloney (RB): Abbie and Lucy, you sort of know each other!
Abbie Reeve (AR): So, a couple of years ago I met Lucy because my partner's brother, Sam, has PMLD and he sometimes acts as a Guinea pig for Frozen Light shows.
Lucy Garland (LG): We call them our megafans!
AR: So we went along to some research and development with Frozen Light in Ipswich for their show, The Isle of Brimsker.
LG: Sam comes along with one of his friends and helps us out with our development to see if it works for them.
RM: Do you have a whole gang of megafans?
LG: We do, at different venues across the country. There's one young man in Bedford that has signed posters from every one of our shows. They're all in his bedroom.
RM: You're the One Direction of PMLD theatre?
LG: Yeah. Pretty much!
RM: Ok, let's start by quickly explaining for those who might not know what PMLD is, and what Frozen Light do.
LG: Frozen Light make multisensory theatre for audiences with Profound and Multiple Learning Disabilities (PMLD). People with PMLD have the most complex disabilities: everyone with PMLD will have a profound learning disability, but they may also have a physical disability, sensory impairment, complex health needs, mental health issues, lots of things. That all comes together and means people with PMLD will always need care and support in order to live their life.
What we do at Frozen Light is make an accessible theatre offer. Often people with PMLD are the most invisible in society because society doesn't work for, and isn't necessary accepting of, people with such profound needs. There's often very little that's truly accessible for that audience. Myself and Amber, the other Artistic Director of Frozen Light, are both theatre makers; we come from theatre backgrounds but also have always had people with learning disabilities in our lives. It just seemed like, why don't those two parts of our lives work together?
We found that those working with and supporting people with the most profound learning disabilities are always seeking activities that are accessible. There really wasn't that much being done, especially in theatre. We started Frozen Light with the aim of making truly accessible theatre for audiences with PMLD, and to put them into theatre venues and places like Norfolk & Norwich Festival so that they're able to access theatre in their community, in the same way everyone else can.
AR: And visible in the community as well I suppose? Having the show [Fire Songs] in our programme is quite a big thing.
LG: Absolutely. Increasing visibility is something we're big on at Frozen Light. It's only when people and their needs become visible that society actually get better for them. We're always really insistent everywhere we tour that we're in the brochure; that the posters are on the wall; that it's talked about and sold in the same way that any other theatre show is sold. Once you place value on those audiences then things get better. Things only get better when you see people with differing needs as valuable members of society.
RM: Before you got here, Abbie and I were chatting about your new work, Fire Songs, and about the commissioning process more widely. I don't have a theatre background, though Abbie does, so I'm pretty in the dark about how it the commissioning process works – is it about a relationship? An idea? A pitch?
LG: It's 100% about having a relationship with someone. With Fire Songs it's a really new way of working for us. I had this idea for a show – Fire Songs uses a community choir and it's all about creating a sensory choral experience for our audience with PMLD. Usually our work is really narrative led but with this show we really wanted it to be about the sensory feel of choral singing. It was a really new idea. I met up with Daniel [Brine, Norfolk & Norwich Festival Artistic Director], who wanted to catch up after The Isle of Brimsker had finished to discuss how it went. Then I pitched this idea to Daniel and said, 'is this something you'd be interested in?' Luckily he said yes.
AR: As someone who's seen some of your work, I was amazed by how tailored it was to the audience. When you're developing and performing the show, how much can you allow for those personal moments between performers and audience? How do you provide that focused time, at the same time as putting on a whole show with a narrative and everything else?
LG: So what's really exciting about Fire Songs is the full sensory sound element of choral singing, but within that our performers work with multisensory elements with the audience. Within all our shows, every part of the show has a sensory engagement or interaction that comes alongside it. That's absolutely key to how we work, and what we see as our audience's access tool. For example in our show Home, which was set in a dust storm, we had a bowl of sand with flour mixed in that the audience could experience. We take that to the audience and give them the offer. What do you want to do with the sand? Do you want to feel it? Do you want to throw it all over the floor and kick it about? We always work with audiences of 6 with PMLD and their support workers/ companions/ families, and we do that to enable each performer to have those one-to-one moments We're really led by the audience because whatever they need to have from us in that moment to access the show is what's really important.
Within Fire Songs we're keeping all those one-to-one sensory moments. We've built a giant moveable table thing that comes to the audience, and there's things in there to explore. With all of those things it can be really difficult to rehearse, because you're so reliant on your audience. But that's what we're looking for in our performers – people who are open and generous and really able to be able to focus on the moment and not be too worried about thinking, 'where am I meant to be on stage right now', or 'what's my next line'.
Actually, it's about being able to live in that moment, and that's what's so exciting about working with audiences with PMLD. They're such masters in living in the moment, and you get to go on that journey with the audience. There's so much value in that exchange, and it's just about an exchange between humans. That's what we're looking for in performers, people who want to go on that journey with the audience.
AR: A lot of the time as people that don't struggle with access, we perceive performances so intellectually that it's interesting to see that being flipped on its head, having everything be about that moment. We're always trying to find reason, and maybe that's not the answer. Maybe we should be looking to how we feel in the moment. That an interesting hope for theatre going forward.
LG: It's so interesting! When Frozen Light make theatre we flip the process on its head. We always start with what do the audiences need? How can that happen? We start with that, building it into the scenery or environment. Then we put some characters in. Then a script. Which is completely not the way most people make theatre. But it does make for a really exciting way of making theatre, that has the audience at the heart of it. I think a lot of theatre could learn from that. Experience as a starting point, again, is something our audience can teach us.
AR: Which is why visibility's so important!
LG: Exactly. One of the things I'm really excited about tackling with this project is that idea of people with PMLD being invisible, and people not knowing that they exist within their community. How do things get better if nobody knows they exist? But we also want to tackle the culture of pity that surrounds disabilities. The culture of, 'oh poor them, isn't their life hard, this must be difficult', which comes from a really good place but never actually makes things better.
AR: It's a barrier to interaction, isn't it? It's something I've definitely experienced being part of Sam's family, is that when people automatically look at you and pity you, although it comes from such a brilliant place, it means people are looking at you differently, and aren't necessarily looking at the things you have in common or could enjoy together.
LG: And it's not a narrative that's ever going to move things forward. It might be a really great narrative for raising money but it's not ever going to make things better, because it comes from a position of hierarchy. It sees neurotypicality as being better than everything else, and actually if we flip that narrative and see the value of difference, then things get better. That's when these people have value. That's when you put in that changing places toilet; when you start accessible programming, you start to ensure that there are interesting accessible things happening. That only happens when you place value on people, and see people as humans that deserve as much as anyone else. This project really grew out of that, of wanting to bring together people that exist within the same community, to share a common experience. For the choir to sing to the audience, but also for the audience to be there for the choir.
In light of COVID outbreak, Frozen Light have paused rehearsals and performances of Fire Songs, however plan to resume touring work when it is safe to do so. In the meantime they have started a podcast capturing the life of listeners with PMLD in lockdown. You can listen to The Frozen Light podcast here (or via many other podcasting services).
---
Header image: Fire Songs © JMA Photography