What do your eyes see before you? A festival can, and should, question your perceptions, flipping the world on its head to look at it from a surprising new angle.
We delve into the twilight world of MAGIC AND ILLUSION in a number of shows this year. The bizarre and the supernatural combine in the beautiful Bells & Spells, where kleptomania and enchanted objects merge in a surreal, humorous and absurd nether world.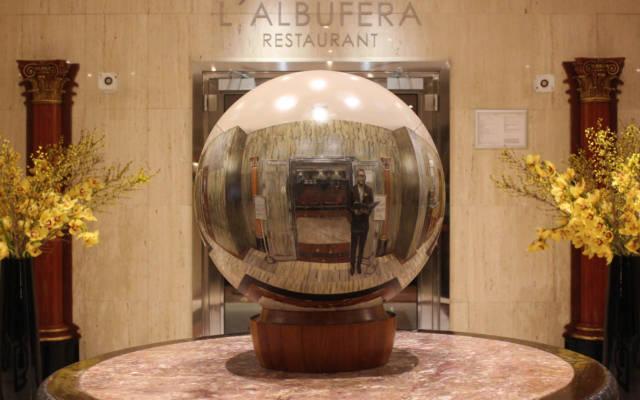 Vincent Gambini is a magician who is actually disillusioned with illusion. In The Chore of Enchantment he tackles, with talk and trickery, how magicians are expected to manufacture a sense of amazement when they're faced with such widespread disenchantment from the world at large.
In another Festival commission, Will Teather's Globes blur, not only, the boundaries between painting and sculpture, but also the boundaries between art and reality. In a trail across city landmarks, you'll begin to see things just a little bit differently…
---
Images: Masthead: Bells & Spells © Richard Haughton | The Chore of Enchantment © Rosie Powell | Globes © Will Teather