Ad/Dressing The City
Sunday 1 – Tuesday 31 May
Shop windows around Norwich city centre
For our AD/DRESSING THE CITY project, we have commissioned ten Norfolk-based artists to each create a window display for a Norwich city centre independent business.
The first Festival event took place in 1772 and 2022 marks our 250th anniversary. At times, during the festival's history, local businesses have dressed their windows for the Festival and we want to revive this tradition for our 250th year, celebrating Norwich's independent spirit and creativity.
We are delighted to be working with the following fantastic independent businesses in Norwich:
Jarrold
Thorns DIY
The Book Hive
Bookbugs and Dragon Tales
Rainbow Wholefoods
Elm
Adnams (Westlegate store)
The Garnet Stores
Cupcake & Co
Norfolk Retro
AD/DRESSING THE CITY is a collaboration between the two groups: local businessowners that make up Norwich's unique and characterful city centre and local artists who make Norwich's arts scene so dynamic and varied.  Both small businessowners and freelance artists have been hard hit by COVID-19 and we are keen that the project facilitates working relationships between these two groups.
Take a walk around Norwich City centre and see some incredible work from local artists.
Creative Individuals Norfolk #2: Posters Pamphlets and Other Paraphernalia was made possible thanks to public funding from the National Lottery through Arts Council England.
Find out more about the artists...
Claire Stevens - Cupcake and Co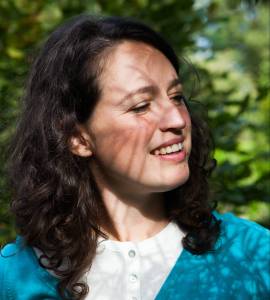 Claire is an artist, illustrator and surface pattern designer living in Norwich.
Claire's work is eclectic, brightly coloured and joyful. Claire uses hand drawings, water colour and computer design to make her creations.
Claire also works as a Shiatsu practitioner and she enjoys illustrating elements of Chinese Medicine to make knowledge of this ancient art more accessible. 
Claire's window display is an illustration of spring. She is asking Norwich to notice their city at this time of year and see how this season makes them feel, what they notice and what they enjoy about it.
You can follow her current project here: https://fairymclairey.wixsite.com/website
Cal Hudson - Rainbow Wholefoods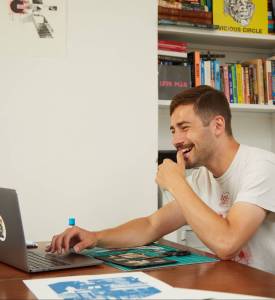 Hate Paste, otherwise known as Cal Hudson is a designer, illustrator and collage artist based in Norwich. Rooted in a love of punk and 70's style pulp, they use humour and surrealism to make points of protest.
Check out more of Cal's work at hatepastedesign.com or on Instagram @hate_paste_
Florence Dennis - Bookbugs and Dragon Tales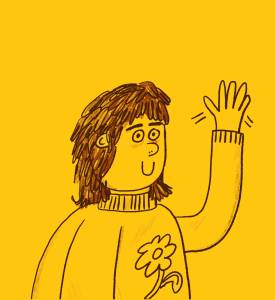 Florence Poppy Dennis is an illustrator and surface pattern designer based in Norwich, UK. Her work is inspired by humour, the everyday and most of the time her love of dogs!
You can see more of her work on her website: florencepoppy.com or her Instagram @florencepoppydennis.
Hattie Spalding - Thorns DIY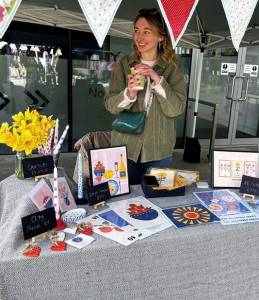 Hattie Prints is an illustration based printshop, creating and designing greetings cards, prints and hand painted goods! Harriet the designer behind the brand is also available for commission work.
Each print featured in the window display is available to purchase via her website www.hattiesprint.co.uk and her work is also available to view on Instagram @hattiesprints
Hope Brooks - The Garnet Stores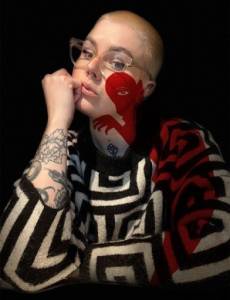 Hope Brooks moved to Norwich from Nottingham to study in 2012, after falling in love with its historic spooky past, they have been here ever since.
Hope is an illustrator and screen-printer who operates under the alias Mother of Fools. They draw inspiration from folklore, folk art and religious iconography. Hope co-owns a print studio with fellow NUA alumni and local artist, Lacey Law.
Jay Spooner - Adnams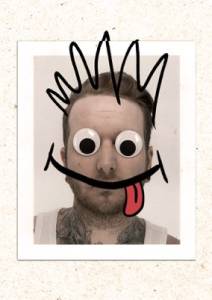 Jay is an experienced multidisciplinary artist & designer working predominantly in the fashion industry across art direction, spatial design, fashion, print and filmmaking.
Their influences come from a world of comic books, old movies and all things retro, so no matter what the medium might be this makes Jay's signature style bold, a bit tongue-in-cheek and often exploring the notion of contrasting juxtapositions.
But maybe most importantly the ethos of Jay's work is "Being an adult doesn't mean you have to be a grown-up."
Joni Smith - Norfolk Retro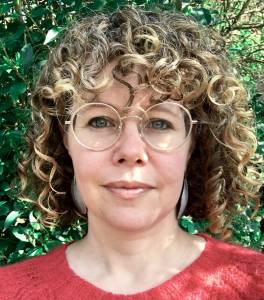 Joni Smith is a contemporary artist known for her paper and installation works that explore and rework the map. Originally from Leamington Spa, raised in the hills of North Wales and currently residing in Norwich – a fascination with sense of place threads through her work.
Smith completed her Masters in Textile Culture at NUA in 2007 with distinction. Since then she has worked freelance, taking part in solo andgroup exhibitions locally and throughout the UK.
Smith playfully uses collage and cutting techniques to create new associations between different locations. She asks her viewers to re-evaluate their positions as we enter a new technological era, where the idea of a 'map' is being reworked.
Lacey Law - Jarrold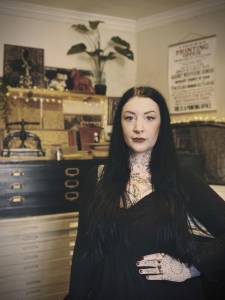 Lacey Law is a Norfolk born tattooer and woodcut printmaker. Their work is highly decorative, inspired by classical paintings, engravings and architecture – predominately featuring majestic beings adorned in undulating scrollwork and filigree.
Lacey tattoos at True Love, and co-owns a print studio with fellow NUA alumni and local creative Hope Brooks.
Lily Blakeley - The Book Hive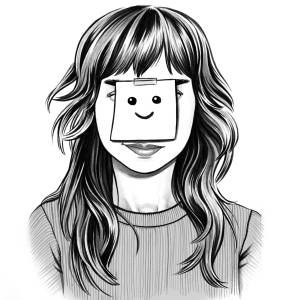 Lily Blakeley is a freelance illustrator and comic artist based in Norwich, UK. They start their drawing process traditionally, using a brush and ink or fine-liner pen, before scanning and colouring digitally. Lily has a love for traditional drawing, and feel that it has a quality, texture and spark that you can't quite get from purely digital work.
Tom Abbiss Smith - Elm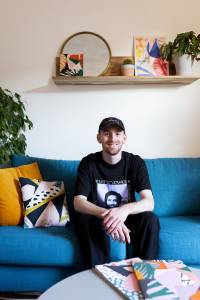 Tom Abbiss Smith is a freelance Illustrator based in Norwich. They studied Illustration at Norwich University of the Arts from 2013-2016 and loved the city so decided to stay in Norwich after graduating!
Tom considers their design style to be experimental, playful, energetic and spontaneous with my biggest inspiration coming from nature, which is often the main topic of their work.
Tickets: This is a non-ticketed event