Future and Form
Provenance
Ayòbámi Adébáyò & Mutiny
FRIDAY 21 MAY – SUNDAY 30 MAY, Various Times
This is a past event which has now ended.
In this vivid, emotional, and immersive installation, acclaimed novelist Ayòbámi Adébáyò tells the compelling story of twins separated by death. Follow the journey of the sacred ibeji artefact from its creation in Benin in 1895, to present-day Norwich in a story that spans continents, cultures and lifetimes.
Amongst the Yoruba of southwest Nigeria, twins are traditionally revered as gods. If a twin dies, the parents commission a sacred wooden sculpture of memorial— the ibeji. This figure is cared for as if it were a living twin. Guided by a live actor, Provenance unfolds over three simultaneous screens as we follow the 120-year journey of this sacred object from its creation in Benin City, Nigeria in 1895, its capture during the 1897 British invasion, Nigerian independence in 1960, to present-day Norwich, revealing how a seemingly anonymous museum artefact – the ibeji – can hold the hopes and emotions of a family and even of a nation.
Experience Provenance within the magnificent grounds of Dragon Hall.
View the Provenance information sheet
Special performance accompanied by screening of Ayòbámi Adébáyò event
Book your place for Provenance on Saturday 29 May at 6pm and you will have the opportunity to watch a screening of Ayòbámi Adébáyò's conversation with Professor Jean McNeil within the grounds of Dragon Hall.
Book for the Provenance event here
This event is part of University of East Anglia's Future and Form programme
Find out more about Future and Form
Ayòbámi Adébáyò
Ayòbámi Adébáyò is the author of the acclaimed novel Stay With Me (Canongate, 2017), shortlisted for the Women's Prize for Fiction and the Wellcome Book Prize and described as a 'stunning' debut novel by the New York Times. Ayòbámi is a graduate of UEA's MA in Creative Writing.
Mutiny
Mutiny is a new public art organisation inspired by the potential to bring new stories and experiences to audiences across the UK and Europe. Connecting the excitement of a live show, with the wonder of new mobile technologies, Mutiny is playful, diverse and always entertaining. They programme their own new work and help other people to develop ambitious new projects. Website
Important information
Age guidance: 16+
Assisted performances: Performances at 2pm & 4pm on Saturday 29 will be BSL interpreted
Duration: 45 mins
Please note: entry for this event is strictly limited and entry has been staggered due to COVID social distancing precautions. We cannot permit late arrivals and there is no on the door entry without booking in advance.
Masthead image © Jean McNeil
---
This work, generously supported by Arts Council England, is part of the UEA's 'Future and Form' series of works designed to explore the interface between contemporary literature and creative technology.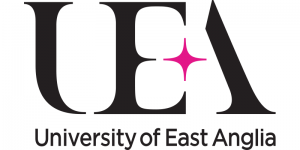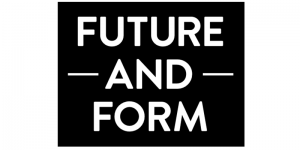 Writer: Ayòbámi Adébáyò
Digital Production Partner