Vincent Gambini
This Is Not A Magic Show
This is a past event which has now ended.
Forget everything you know about magic and magicians…
Now remember it all again.
This is not a magic show is a critically acclaimed performance of and about sleight-of-hand magic: its invisible mechanics, its clichés, and what it tells us about live theatre and make-believe. In a conversational yet crafted approach, Vincent Gambini presents astonishing close-up magic that invites us to question how enchantment and wonder are produced within a theatrical situation.
Possibly the first of its kind, Vincent Gambini's This is not a magic show is part performance-lecture, part deconstructed showbiz, and part magic tricks that leave you, like, omg.
Vincent Gambini is an award-winning magician. His critically acclaimed performances have taken place across Europe, the US and South America. He combines magic with elements of theatre, performance art and spoken word, all to create new forms of deception.
☆☆☆☆ 'This thoughtful, playful and multi-layered piece will make you question how we watch and what we see.' The Guardian
☆☆☆☆ 'An alternative low-key magic show… Quiet, deliberate and exceptionally controlled.' Time Out
☆☆☆☆ 'A gentle, cerebral show in which Gambini unpicks both his tricks and the expectations of his audience… A tightly constructed piece of performance.' The Stage
☆☆☆☆ 'Takes apart the clockwork mechanics of wonder in ingenious style' Fest Mag
Important information
Age guidance: 14+
Duration: 1 hour 10 minutes
Waiting list: Email boxoffice@nnfestival.org.uk or give us a call on 01603 531800 to be added to the waiting list for this event
Seating: This event is seated
Tickets
Concessions: 10% off tickets priced £10 or over for D/deaf or disabled, Full-time students, Go 4Less cardholders and Jobseekers
Under 18: £7.50
Young NNF: £7.50 tickets for ages 18-25 with our FREE YoungNNF membership. Sign up here
Essential Companions: Any audience member requiring an essential carer/companion can get one free ticket. Relevant discounts or concessions still apply to the paid ticket.
Sponsored by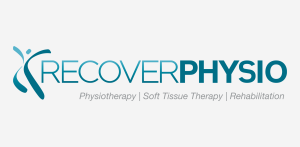 Developed during a residency at Rhubaba Gallery, Edinburgh.
---
Masthead image: This is not a magic show © Hugo Glendinning