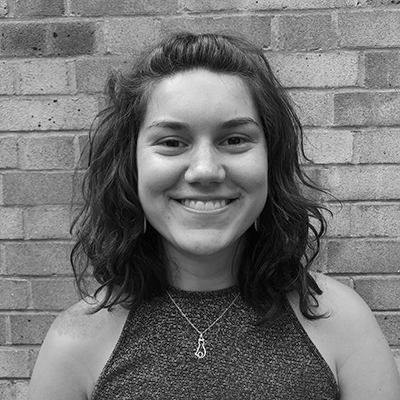 Wish You Were Here...
Each year, the Festival recruits two Volunteers Coordinators to help organise our team of 140+ volunteers. However, for 2020 Volunteers Coordinator Georgia Rees Lang, the Festival's cancellation impacted more than just her workload. In this letter, she reflects on a lost love in an ode to the Festival That Never Was…
---
Dear Festival…
Wow, I can't believe I'm writing this…
How have you been?
We're holding up ok here. It's been a long (mostly) hot summer of working from home, banana bread and online quizzes. So many online quizzes…
But, well,
It hasn't been the same. Chapelfield Gardens has felt empty without the buzz of the Spiegeltent, friends chatting and hugging (remember hugging?!) over a pint of Adnams. I walk past and I feel a pang of something. Nostalgia? Sadness? A yearning for a cold pint?
The streets have been emptier too; the space outside the Forum feels like a barren wasteland without the chaotic joy of street performers, dancers, a tightrope walker…
If I stand at the top of the market and close my eyes, I can almost see the ballooning dresses of Transe Express' enormous singing dolls from 2018's opening ceremony, or hear the thrum of the drummers, suspended from cranes in the sky like puppets, and, just for a moment, it's like you never left.
On my daily walks I've passed the Octogon Chapel and St Andrews Hall. The silence is deafening, no soothing classical tones of the likes of Britten Sinfonia or Mariam Batsashvili. The soundtrack to this summer has instead been Thursday evening claps, Tik Tok dances, and a bizarre star-studded cover of Lennon's Imagine.
But I guess this time apart has also given us time to reflect, and look back on all the good times. Like the Museum of the Moon, in 2017, remember that? A huge full moon, floating in the Forum.  Or the Dinosaur Petting Zoo way back in 2012. And Reverse: all those people, striding backwards through the city's streets. And who could forget Kert Perschke's Big Red Ball project, 10 years ago now!? So many happy memories of you, Festival. Forget Paris. We'll always have the Big Red Balls…
It isn't just me that misses you. You know all the lovely volunteers? The ones that keep you running smoothly, they're getting nostalgic too…
"I always think helping at the NNF is a bit like a staycation holiday – fun & educational – chance to experience the city in a different way."
"You never know what to expect, but are always guaranteed a fantastic day out"
"I love seeing everybody's faces as they walk around, especially the children who are looking enchanted at various things taking place around them"
You see what you mean to people?
So I guess the reason I'm writing this letter, Festival, is to tell you… I miss you. Let's try things again. Things might feel different at first: two meters here, some hand sanitiser there… but some things will never change. The art, the community, the chance to bring people together in new and unexpected ways. That's what you mean to us all.
We can make this work, I know we can. At the end of the day, I'm just a girl, standing in front of a multidisciplinary arts festival, asking it to… well, I'm not really sure what I'm asking. You're a Festival.
Just sit tight, NNF. Better days are coming, I promise.
Wish you were here.
G x
---
Header image: Garden Party 2020 © JMA Photography