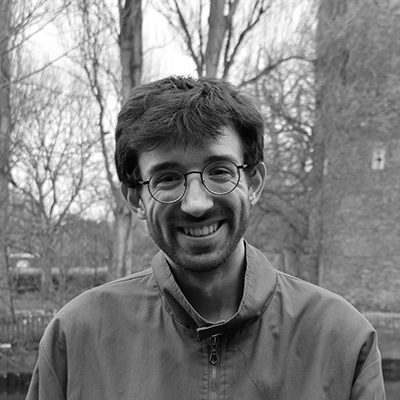 Art, Nature & Norfolk: Living Landscapes & The Norwich School of Painters
The cultural and natural landscape of Norfolk has inspired local artists from as early as the 19th century, making Common Ground's upcoming event, Living Landscapes, a fresh take on old traditions. In the lead up to this diverse and insightful mixed-media exhibition, Common Ground Leader, Jordan Hunnisett, shares a little bit more about the event and reflects on continuing the creative legacy of Norfolk's historical artists – namely, The Norwich School of Painters.
---
Even before I left the weald-lands of East Sussex to study English Literature and Creative Writing in Norwich, I was fascinated by the arts, the environment, and artists who have found inspiration in the British landscape. In the four years I've lived in this remarkable City of Stories, where culture and nature commonly appear hand-in-hand, I've been fortunate to have had frequent opportunities to dig deeper into my curiosities as an aspiring writer of climate fiction (or cli-fi).
Admittedly, what I often write today of the environment – and, more importantly, of our current relationship with it – can be quite unpleasant to read at times (depending on how long I spend brooding…). But the most recent project I've been involved in is different, and immensely exciting, offering a unique and uplifting perspective on Norfolk's culture, nature and the bond between the two.
I refer to Living Landscapes, an upcoming mixed-media exhibition at The Undercroft Gallery in Norwich. From the 24-29 of May, the space will be transformed into a 'living' art installation, featuring pieces from five young artists: Maddie Exton, Julian Fennell, Joella Gardner, Beeny Harwood-Purkiss, and Laura Moseley. Over the past few months, I've been supporting the curation of this event as one of the Common Ground Leaders, a group of 18-25 year olds from across East Anglia who share an interest in heritage, community, production and the arts.
Common Ground is one of three projects which celebrates Norfolk & Norwich Festival's 250th anniversary, and is doing year-round work to connect young people with their local heritage. Living Landscapes has given a platform to young curators and artists, inviting them to reflect on the role of arts in heritage, and teaching them skills in event organisation through insightful online masterclasses from industry professionals.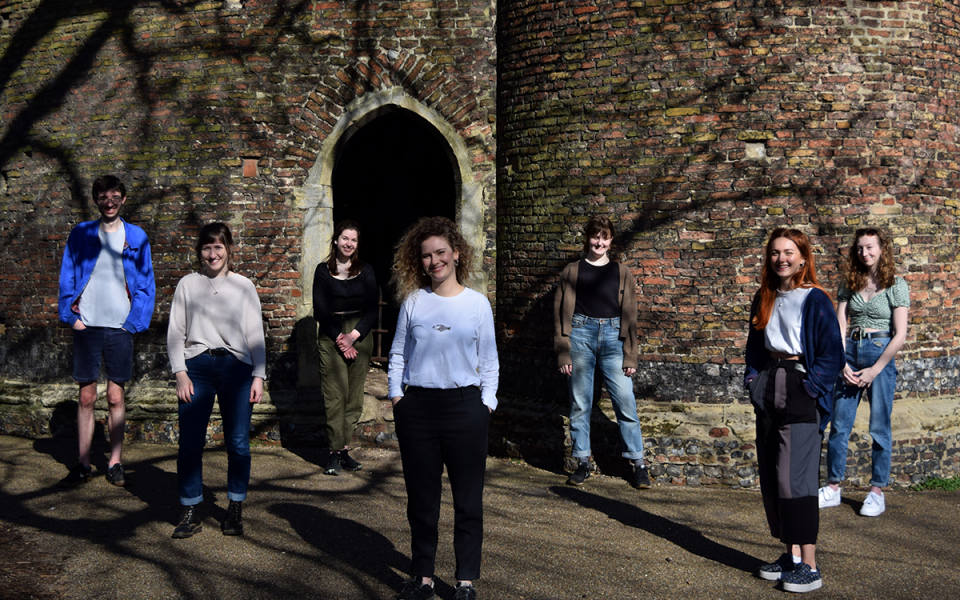 At the exhibition, the city, fen, coast and farmland of Norfolk are all represented through a range of artforms – from quilting to sculpture. Each piece offers a fresh take on the region's cultures and communities, and the connections between people and place. Above all, Living Landscapes is a loving self-portrait of Norfolk's cultural and natural heritage by its inhabitants.
However, the Living Landscapes exhibition is not the first in Norwich to feature artwork inspired by Norfolk's surroundings. For decades, the city has presented local painters, writers, musicians and many other creative professionals whose art invites reflection on – and celebration of – culture and nature in Norfolk, whether it be the steel blue waters of the Broads, the rolling hills of Mousehold Heath, or the bustling stalls at Norwich Market.
The most historic examples of such artwork have been on permanent display at Norwich Castle Museum and Art Gallery since the 1880s, having been collected by J. J. Colman (of mustard fame!) and bequeathed by him and his family. These canvases not only depict beautiful scenes of 19th century Norfolk, but also were created by none other than perhaps the most acclaimed school of artists of our region: The Norwich School of Painters.
When founded in 1803 by established (and later renowned) painters, John Crome and Robert Ladbrooke, The Norwich School of Painters ambitiously set out as the first regional society of artists initiated in England. Before disbanding in 1834, the small group of working-class artists produced (and went on to produce) what are considered now to be some of the most emblematic works of the Romantic era, including hundreds of paintings that embody the culture and nature of 19th century Norfolk.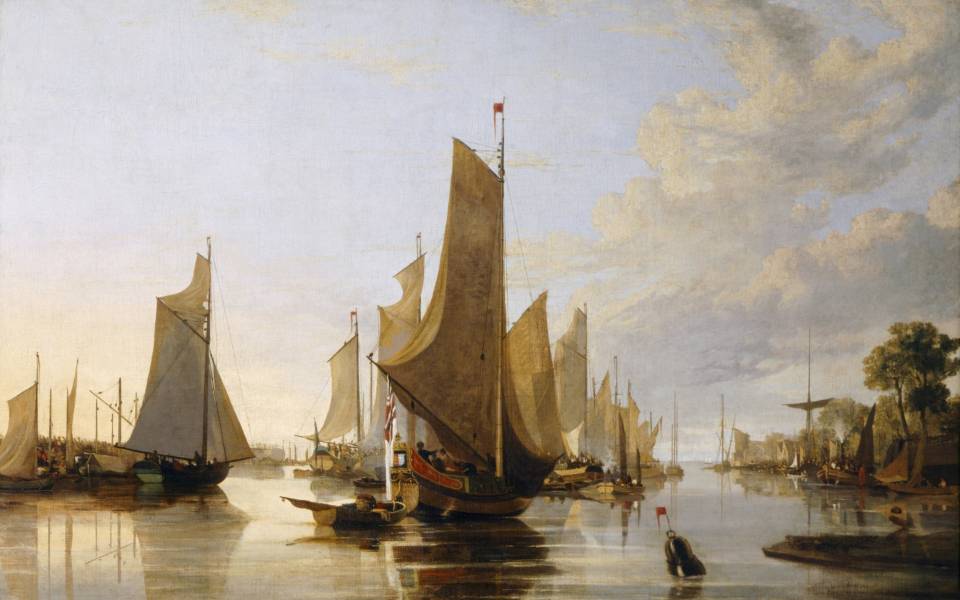 The art of John Crome is particularly exquisite. Using both watercolour and oil, he painted his most famous works – predominantly of groves, hills, and the winding River Wensum – with immense detail and a remarkable eye for colour, including rich greens and placid greys. He was one of the first in England to adeptly depict identifiable species of trees in his work, unlike other artists of the period, who painted assumed forms. It's of no surprise that he remains a well-known figure in Norfolk's history.
Up until his death in 1821, Crome served as President of the Society several times, taught pupils as a drawing master, and led as one of the boldest and deftest landscape artists of the time. In his footsteps came no less great an artist: John Sell Cotman. Another acclaimed painter, J. S. Cotman additionally mastered the ability to capture the diverse cultural and natural landscape of Norfolk in his work.
Where Crome favoured the natural environment as his inspiration, J. S. Cotman enjoyed painting landmarks throughout the city of Norwich as much as the hinterland surrounding it. Many art critics and historians are fond of 'Norwich Market-Place' (c. 1809), a watercolour painting depicting the heart of the city on a busy day. If you squint, the scene bears a striking resemblance to the stalls and streets of the market in present times. The painting is an illuminating artifact of Norwich's history.
Other impressive paintings of the Norwich School include Joseph Stannard's 'Thorpe Water Frolic, Afternoon' (1824), Robert Ladbrooke's 'Wroxham Regatta' (c. 1842), and Henry Bright's 'On the Norfolk Broads' (c. 1855). Some pieces – such as John Crome's seminal 'Mousehold Heath, Norwich' (c. 1818) – have appeared not only at Norwich Castle Museum, but also at the Tate Gallery in London.
The Norwich School of Painters have inspired local artists for almost 200 years, including some of the greatest Norfolk painters of the 20th and 21st centuries – such as Horace Tuck and Edward Seago. Although not directly shaped by the likes of Crome, Ladbrooke and J. S. Cotman, even Living Landscapes has continued the Norwich School's creative legacy: of drawing inspiration from the cultural and natural heritage of Norfolk and celebrating awe-inspiring art that embodies it.
At the Living Landscapes event, the Common Ground Leaders and I hope the public leave with a better connection to their cultural and natural history. The exhibition asks what we might learn about our relationship to the land around us after a year of isolation and confinement. It poses questions about who has access to sites of natural or historical heritage, who can talk about it, and how we can value it in the future.
Article by Jordan Hunnisett, with accompanying text by Claire Reiderman. Living Landscapes will open to the public (free and unticketed) at the Undercroft Gallery, Norwich from 24-29 May. 
Masthead Image: Inevitable Rhythms © Maddie Exton
Copy Image: Some of the Common Ground Leaders © Jordan Hunnisett, The Yare at Thorpe, Norwich, 1806 by John Crome © Norfolk Museums Service (Norwich Castle Museum & Art Gallery)