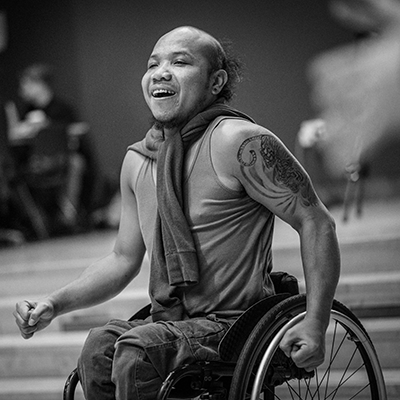 Nadenh Poan: Life as a Disabled Dance Artist in Lockdown
This month marks the 25th anniversary of the Disability Discrimination Act, a landmark piece of legal reform protecting disabled people from discrimination. Decades on, disabled dance artist Nadenh Poan reflects on the emerging threat lockdown poses to disabled visibility, and how he's been keeping busy from home.
---
What has the experience of lockdown been like as a disabled dance artist?
Lockdown is really hard for disabled dance artists. Unlike other artists, we cannot leave our home because we are still being left completely vulnerable to the virus. We cannot go to a studio to rehearse and make work with other dancers. But I know the need to keep ourselves safe and it's hopefully only for 4-weeks. What I worry though, is that the audience will see even less performances by disabled dancers this year. This is bad because people don't get to see many disabled dancers in general even without the lockdown. It could make us even more invisible and it undoes a lot of progress we have made so far in promoting inclusion. In my opinion, we need to find other ways to carry on showing our artistic work, maybe by making dance films and broadcast them on TV and online. Good inclusive work then needs to be promoted so that it reaches many people.
While all the activities were suspended, what have you and Stopgap been doing to reach out to your audiences?
Stopgap and I have been making a lot of work for online. I'm one of the performers in a new dance film by the learning disabled choreographer Chris Pavia. Stopgap has been supporting Chris to make this film since the summer, which will be a series of solo dance works filmed in Watts Gallery. The film is still work-in-progress and rehearsals had to be postponed with the new lockdown… but I can't wait until it comes out next year. In the meanwhile, Stopgap's dance film Artificial Things will be broadcast on BBC Four on 18 November, and it will be on iPlayer for 1 year. BBC Arts is doing this in memory of my colleague Dave Toole, who sadly passed away last month.
Stopgap has also launched an online dance class series called Home Practice, which is free-to-view and on-demand on YouTube. I feel this will help other disabled dancers and non-disabled dancers who are shielding or are out of work to keep on dancing and not get left behind too much. I know it's important that we keep creating new work and keep up our practice as far as possible even in this difficult period.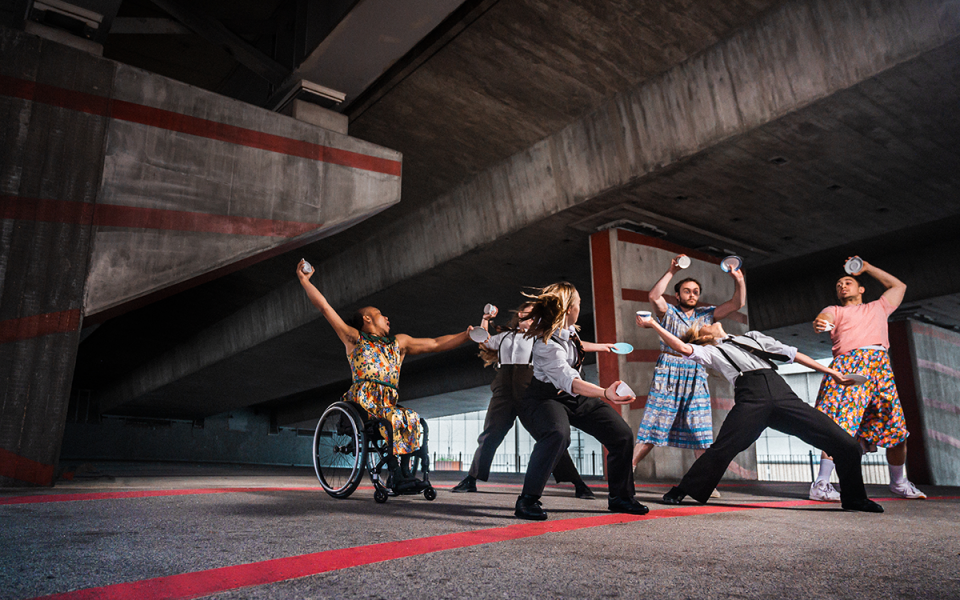 This month marks is the 25th Anniversary of Disability Discrimination Act in UK. What are your opinions on the position of disabled people? 
It's great that people in UK have this law. It's 2020 and people have to be open minded and understand that disabled people can contribute to society if we are not faced with barriers. Every person counts in this world. There aren't any laws like this in Cambodia where I am from, and many other countries I have toured to with Stopgap. Things have got better for disabled people generally I think, but I hope I can continue to promote inclusion by touring and performing again once the pandemic is over. Through my performances, I want everyone to see that we are all living on the same planet, sharing the same sun and the moon. We can be equal if we are allowed to be.
What do you hope to do when the Covid-19 pandemic is all over?
I just cannot wait to go back in to the studio and pick up from where we left off. We were supposed to have an international tour of our latest outdoor work Frock in 2020, so I hope we can do this in 2021 (Frock premiered at Norfolk & Norwich Festival in 2019). I miss travelling so much. I am also looking forward to seeing my family in Cambodia.
You can watch Stopgap Dance's Artificial things on BBC iPlayer here from Wednesday 18 November, or keep up to date with their work on Facebook, Twitter and Instagram
---
Masthead Image: Frippery, Stopgap Dance, The Forum, Festival 2019 © Mary Doggett       Headshot Image: Nadenh Poan © Chris Parkes       Copy Image: Frock, Stopgap Dance © Chris Parkes