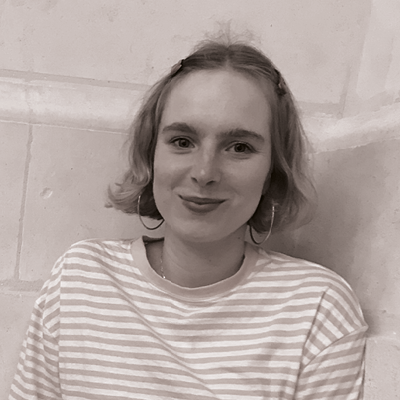 Creative Individuals: Why supporting Norfolk's creative communities is more important than ever
We know the vital role creative individuals play in the arts ecology. And we know freelance creative workers have been some of the hardest hit during Covid-19 pandemic. Festival Production Officer Ailsa McKay outlines one of the ways in which the Festival is supporting artistic projects and communities in Norfolk, and explains just how pivotal Freelancers are to the Creative Sector.
---
Earlier this summer Norfolk & Norwich Festival ran a callout for proposals for a new funding programme: Creative Individuals Norfolk. We wanted to hear from all types of creative people – visual artists, workshop facilitators, playwrights, directors, filmmakers, community leaders, or even entire streets of people. Individuals were asked to propose a creative project (workshops, research, walks, performances) – anything that engaged people creatively. The projects needed to work with, or in, a specific community in Norfolk.
There were an amazing 74 applications from all kinds of creative individuals across Norfolk and beyond. Originally we planned to fund five projects, but decided on six as the quality of applications was so high.
The Creative Individuals Norfolk programme is a direct response to the Covid-19 pandemic and the uncertain times we are living through. Since the initial lockdown announcement beamed into our homes, communities in Norfolk and across the globe have experienced a whirlwind of change and disruption. From Zoom quiz fatigue and sourdough starters, to staying connected with friends and families and working from home (again), we have faced these challenges together. Coupled with the ever-pressing issues of BLACK LIVES MATTER and the climate emergency, we are certainly living through difficult and changing times.
Covid-19 was initially called the great leveller, but as the virus goes on and we learn more, we understand that it disproportionally affects people of colour and people on lower incomes, living in cramped housing. With lockdown restrictions being reintroduced and the threat of mass unemployment looming, communities up and down the country are struggling, compounding problems arising from a decade of austerity and funding cuts.
At the same time, there has been a resurgence of community spirit. From borrowing a ladder from your neighbour, to taking a meal to someone shielding, to the WhatsApp groups popping up to support vulnerable people – we have become more local. Our world has shrunk. Our immediate community is a vital resource for support, mental health and providing the everyday connections humans need.
'Our world has shrunk. Our immediate community is a vital resource for support, mental health and providing the everyday connections humans need.'
At this time, more than ever, it's vital to have shared creative experiences in whatever ways we are able. Shared creative experiences bring people together, reduce isolation and shape our perceptions of our identities and the world we live in.
The Creative Individuals Norfolk projects have creativity and self-expression for communities at their core. A Sonic Exploration of the Green Spaces of NR3 by Bill Vine will support residents of North Norwich in recording their green spaces as they undertake sound walks together. Diss locals will participate in a series of workshops with artists at The Corn Hall to devise performances for the anniversary of the UK going in to lockdown in Emma Bernard's project ACT NOW @ The Corn Hall. In Dereham, residents will experience a series of live one-to-one cello performances and online exchanges in Laura Hopkins' project, Brutal Arithmetic.
Norfolk is a large and beautiful county with geographical and situational differences, city and rural, coastal and in-land. The six Creative Individuals Projects are a geographical mix – some projects county-wide, and more specific locations including Dereham, Great Yarmouth, Diss, and the NR3 postcode of Norwich.
The projects are also representative of a diverse range of communities in these locations. In Yarmouth Springs Eternal Genevieve Rudd will be working with people who have experienced homelessness and refugees with GYROS (Great Yarmouth Refugee Outreach and Support) and Herring House Trust (Housing Association working for single homeless people in Great Yarmouth.) Poet Lewis Buxton will be workshopping with men across the county to create a new show about the male body and men's vulnerability, Bo(d)y Talk. Producer Sascha Goslin will create a new network to support Black and people of colour creatives in Norfolk, working in partnership with arts organisations across the region.
It is also vital to support the work of freelance artists and practitioners themselves. 72% of the arts workforce are freelancers – artists, performers, arts administrators, venue managers, technicians or stage crew. This compares to 15.3% of freelancers who make up the UK's workforce as a whole. Freelancers are the lifeblood of the artistic ecology, and they are some of the hardest hit of the creative community. Many have lost out on an almost a year's work and many don't qualify for the freelancer grant. They also don't qualify for furlough. There has already been a brain drain from the industry since the Covid-19 crisis started, with a third of freelancers considering leaving the industry. Creative Individuals Norfolk is an opportunity to work closely with local freelance artists and facilitators on new projects and a way to support practitioners who are already connected to different communities across our large and varied county.
With venues closing and large scale redundancies at all levels, the arts ecology of the UK is becoming increasingly unsettled and uncertain. Freelancers are often the first to go unpaid and they play a vital role in the creation of work. As argued in The Guardian, 'It is freelancers who make art. It is art that has public value – that brings benefits for civic cohesion, education and wellbeing. It is art that will contribute to the economic recovery from the crisis. It is art in which audiences find solace, provocation and joy.' More people went to the theatre last year than went to a football game, and the Creative Industries sector is growing more than five times faster than the national economy.
In the 'new normal' that we are now living in, supporting individuals, creativity and communities in Norfolk is important. It has been shown that people who are creative are happier and more resilient. We must try to look to the future with optimism, cherishing our locality, our communities and our county. We are all creative individuals.  For me personally, the Creative Individuals Norfolk projects are a glimmer of hope in what may be a dark winter and I look forward to their delivery.
You can read more about the six Creative Individual Projects here.
---
Masthead Image: Voice Project 2014 © JMA Photography