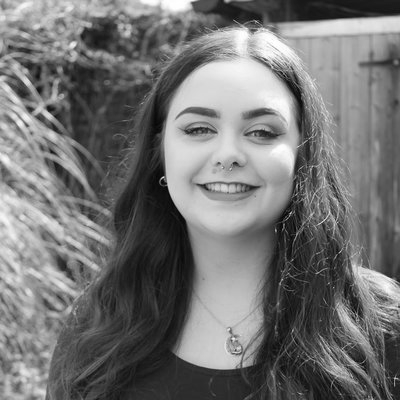 'Undoing' a Festival? Thoughts from an Assistant's first six months
Every year, four Assistants join the Festival ranks for 18 months of hand-on industry experience. In this post Abbie Reeve, the Festival's latest Production & Programming Assistant, shares experiences from her first six months in the role, and what can be learnt from unpicking a year's work.
---
I'm Abbie. I have worked at Norfolk & Norwich Festival as a Production & Programme Assistant since January 2020 – an 18 month contract, which under normal circumstances would encompass working on two Festivals. The aim of the position is to allow me to gain experience across 'Production', 'Programming', and 'Creative Engagement'. For the first six months – until the first Festival – the role means that I am responsible for:
Artist liaison/communication – getting in touch with all the artists to arrange their accommodation, travel (sometimes international), and any aspects of hospitality that are applicable to them. You are their main point of contact for any queries or issues once they arrive at the Festival, and often in the lead up to it. At its simplest, this task is 'keep artists happy'.
Food vendors – this involves contacting our entire database of food vendors to let them know applications are open as well as liaising with our Communication's department to hold an open call for vendors, answering all vendors queries, shortlisting and deciding on which vendors are successful along with the Head of Production & Programme, collecting vendors information (like safety certificates), and briefing vendors / being their first point of contact when the Festival commences.
Delivering Arts Award at the Garden Party – Festival fans may be familiar with the NNF Garden Party; a takeover of Chapelfield Gardens for families which includes lots of food, ice creams, face painting, a variety of free outdoor performances by Without Walls artists, and the opportunity to earn your Arts Award Discover! In January, I undertook training to become an Arts Award adviser for Discovery and Bronze levels, and then began to collaborate with another Production Assistant and our Head of Creative Learning to think about changes we could make to our Arts Award delivery to make it more fun & accessible.
Event Managing at the Festival – every performance at the festival requires an Event Manager. This involves being the first point of contact for the artist if they have any issues with the show itself whilst they are at the festival, making sure everything goes smoothly on the day, giving briefings to volunteers and making sure they are happy, and ensuring that safety regulations are adhered to.
Organising The Runner's Schedule – for the duration of the Festival, we employ a 'runner' to assist with any last-minute requests that come up – like running to buy tape or screws, or delivering snacks to the volunteer hubs. As Production & Programme Assistant, it is your job to field these requests and organise any you get ahead of time in to a schedule each night (ready for the runner next morning), and to pass along any on-the-day requests. This involves juggling strategy with the needs of each show/department, to make sure you're efficiently using the runner's time and that everyone gets what they need by the time that they need it.
Of course, this year's Festival didn't exactly go to plan, which meant a lot of these tasks were not fully completed! Instead, COVID-19 meant that all of us at NNF had to take on a new aspect of our job role – unpicking. After the initial shock and dust settled, it was time for us to 'undo' everything that makes the Festival a reality. The entire process reminded me of that team-building game you play with string at school: the build up to NNF20 was like each staff member holding on to a piece of string, crossing over and under each other to build a huge web which represents the Festival. COVID meant that it was time to unravel – something that is not at the forefront of your mind when you create the web initially – and we had to work together to trace our steps methodically back to the beginning, undoing any knots along the way.
I noticed that, amongst the disappointment that the Festival was cancelled and the stress of a worldwide pandemic, a unique opportunity for learning had revealed itself in this process of 'undoing'. I found out quite quickly that you have to have a much fuller understanding of something to be able to undo it, so it was time to learn quickly exactly how we make the Festival happen; the early conversations and rolling agreements, the relationships with contractors, vendors, our networks, and our casual staff/volunteers, the ins and outs of artist and venue contracts, the organisation's priorities, values and action plans… All the cogs of a big Festival machine, that I wouldn't necessarily have known when I was purely focussed on my own role and goals.
I think that this unwelcomed change actually led to a lot to be grateful for. When I think about what we gained through undoing, I see:
Increased Connectivity – quite suddenly, festivals and arts organisations across the country (and further afield) became more connected than ever before. There has been an influx of zoom meetings, conferences, webinars, and emails allowing us all to stay in touch, share helpful information and even potentially collaborate. I've found our relationship with Without Walls useful at this time, as we have been able to talk to contacts across the Without Walls consortium consistently (artists, administrators and creatives) – and I've been lucky enough to be a fly on the wall in many crucial discussions.
Localised Projects – along with wanting to stay close to other artsy types, I think all staff at NNF felt a connection and sense of responsibility to our local communities within Norfolk & Norwich. From this came NNF Does Radio Local, which took place every day that NNF20 would have been on and allowed us to have contact with many local people, businesses, and even some local legends – an absolute pleasure.
Opportunity To Reconnect With Core Values – this pause has been a perfect time for us to reflect on our processes and reconnect with our core values as an organisation, leading to lots of constructive discussions and positive changes around important topics such as inclusion, diversity, and access.
I am grateful to have been a member of NNF throughout this tumultuous COVID experience: no matter how unwelcome all the changes were, I've grown as a professional and gained a deeper understanding of my field, surrounded by an incredibly supportive and tight-knit bunch of colleagues. And now, we are starting to see NNF21 as a shining speck of gold-dust on the horizon…
See you all there?
---
Header Image: 451, Festival 2015 © Chris Taylor