Experience and explore Norfolk's wonders through a trio of activities this autumn. Across Brecks and Broads, coast and country, uncover something truly memorable.  
The Festival team is back in action this autumn with Norfolk Wonder, a programme of activity as part of EXPERIENCE a Norfolk County Council initiative designed to help audience experience the magic of Norfolk in the autumn and winter.
For Norfolk Wonder, Norfolk & Norwich Festival will tour Blast Theory's Rider Spoke around Norfolk; commission three new artist-led walks in towns on the Norfolk coast; and shine a spotlight on the workshops, demonstration and trails as part of Norfolk Open Studios.
Norfolk Wonder Projects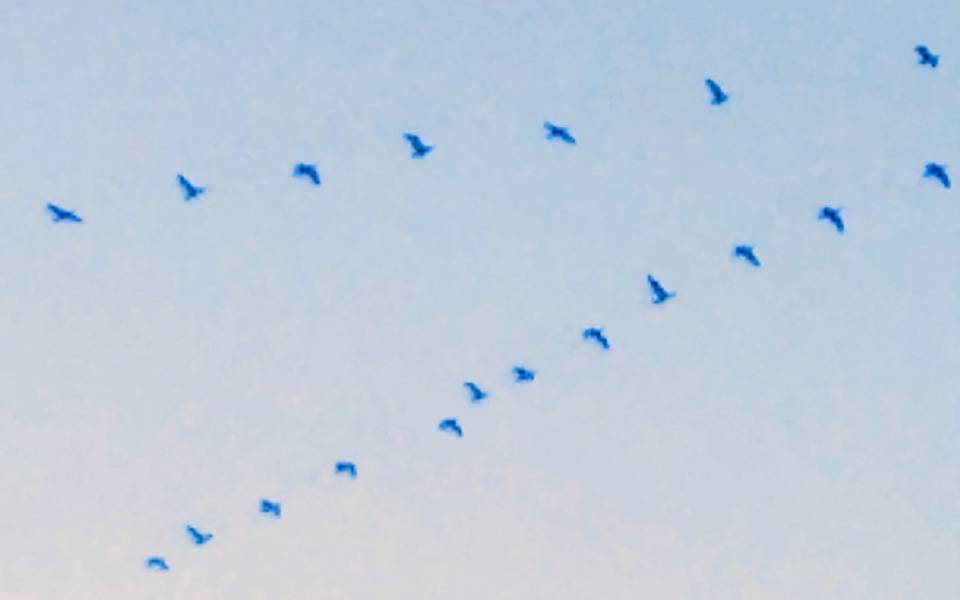 Norfolk Wonder Walk Packs
The Norfolk Wonder Walk Packs are three new walks, created by artists, to frame a winter walk in towns on the Norfolk coast. Visual artists Rebecca French and Andrew Mottershead will create an experience in Kings Lynn; in Cromer local author and artist Sarah Lowndes' walk will explore the history and experience of past visitors to the town; and composer Ela Orleans will create a sound-score for Great Yarmouth.
Each pack will be more than a booklet or a map, it will be an artistic interpretation of place, providing materials and instructions for an audience to undertake a self-directed walk. Each walk will start at the local museum and Norfolk Museum Services is a valued partner connecting us with museums across Norfolk.
The projects, which will be available from late autumn, are presented in partnership with Cromer Museum, Time and Tide Museum, Great Yarmouth, and Lynn Museum, Kings Lynn.
Find out more about French & Mottershead's Lull
Find out more about Sarah Lowndes' The Sea Cure
Find out more about Ela Orleans' Postcard Memories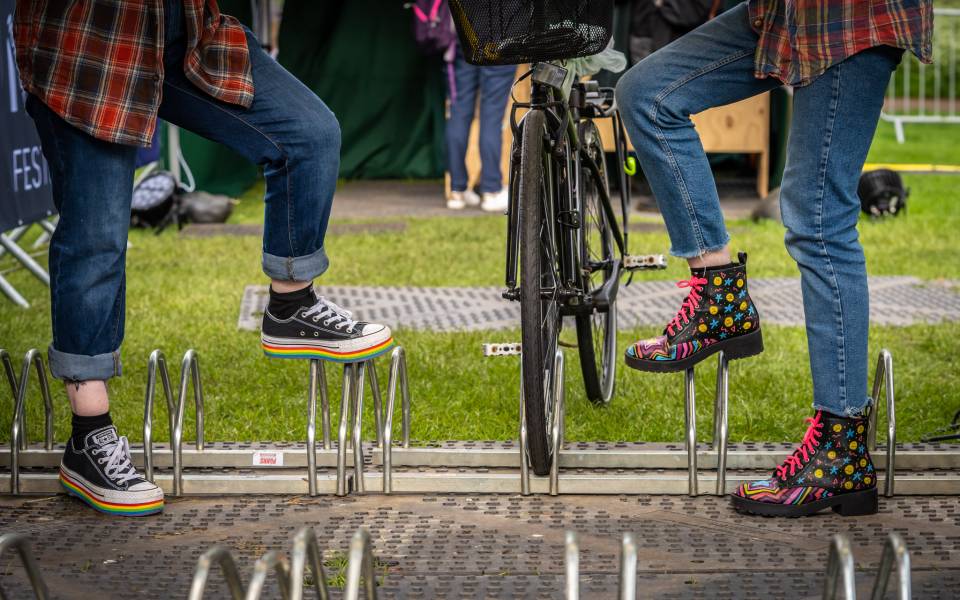 Rider Spoke
Blast Theory
Rider Spoke is an art project by Blast Theory which mixes art, theatre and location-based technologies. An audience favourite for NNF 2021, it invites you to cycle through the streets of the town. Guided by a smart phone attached to your bicycle, you search for a hiding place and record a short message there. And then you search for the hiding places of others. Working in partnership with GroundWork Gallery, Kings Lynn; Sheringham Little Theatre; and St Georges Theatre, Great Yarmouth, the Festival will present Rider Spoke over six weekends in October and November 2021.
Rider Spoke is on sale now.
Find out more and book tickets for Sheringham
Find out more and book tickets for Great Yarmouth
Find out more and book tickets for King's Lynn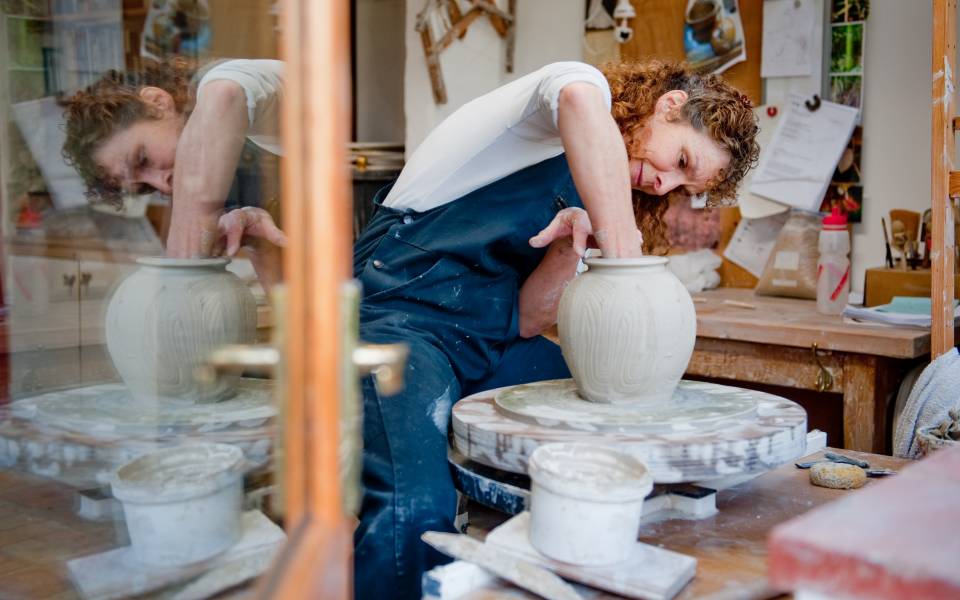 Norfolk Open Studios
Norfolk Open Studios takes place between 25 September and 10 October 2021. It's a fantastic opportunity to visit artists and craftspeople in their studios, to buy their work and talk about their techniques and inspirations. For Norfolk Wonder, we are celebrating this unique experience by enhancing the opportunities to get hands-on with the artists through demonstrations and workshops.
---
Masthead: Ideas of Flight, Norfolk & Norwich Festival 2013. Photo: JMA Photography