Blast Theory
Rider Spoke - Great Yarmouth
Norfolk Wonder
This is a past event which has now ended.
Start & End at St George's Theatre Cafe
After becoming a firm Festival favourite this year we are really happy to welcome back Blast Theory's Rider Spoke to tour the county this autumn as part of Norfolk Wonder. Join us for a truly memorable exploration of Great Yarmouth.
To cycle with no particular destination offers a rare freedom. Rider Spoke invites you on a ride in search of the perfect place to hide a secret. Guided by a narrator and a delicate score by Blanket, explore the area by bike for an hour. Think about the people in your life while you ride. Record messages and share them with strangers you will never meet. Ride on and the voices of strangers will draw you to new and unknown places.
To take part, you are provided with a smartphone and mount to place onto your handlebars. Just bring your bike or borrow one of ours to begin your ride. We also offer a range of accessible options for non-cyclists (Contact the box-office to learn more).
Rider Spoke premiered with a sold-out season at the Barbican in London and has since been shown in 22 cities worldwide.
Based in Brighton, Blast Theory create internationally celebrated experiences that explore how we connect with strangers and how technology shapes society.
'A gloriously enlivening piece of theatre …the show's greatest gift is that it manages to embrace the remorseless rush of the City while insisting on the individual's ability to pierce it with quiet reflection.' Metro
'We are truly fortunate in this century, in the wired and anonymous city, to have rediscovered Aboriginal notions of songlines and Dreamtime, to explore with the aid of mobile technology a new form of strangely low-tech play. Rider Spoke was magical.' Icon
Important information
Age guidance: 16+
Duration: around 1 hour 15 minutes
Start & End Point: St George's Theatre Cafe, King's Street, NR30 2PG
Accessibility: Blast Theory have tested Rider Spoke for use by audiences with diverse access needs. We welcome you to take part on your bicycle, wheelchair, mobility scooter, alternative cycle or on foot.
We also offer some assistive technologies, suggested routes and additional assistance – including a free ticket for your personal assistant or buddy – on request.
Please click here to read the Access FAQs to find out more and contact the Box Office on boxoffice@nnfestival.org.uk or 01603 531800 to book a ticket with additional assistance. For full T's & C's click here.
Helmets: Please bring your own helmet to take part in Rider Spoke. We ask that you wear a helmet to take part. There will be a limited number of helmets available for you to borrow.
Would you like to borrow a bike?
Want to take part but don't have access to a bicycle?
You can borrow a bike for free at the 2pm, 4pm & 6pm each day. Just select one of these performances and then select the ticket type 'Borrow a Bike'.
There's up to four bikes available at each of these performances.
Before taking part in Rider Spoke you will have to agree to the following disclaimer.
Part of Norfolk Wonder
Experience and explore Norfolk's wonders trough a trio of activities this autumn. Across Brecks and Broads, coast and country, uncover something truly memorable.  
Rider Spoke is one of the projects we're presenting this autumn as Norfolk Wonder, along with commissioning three new artist-led walks in towns on the Norfolk coast; and shining a spotlight on the workshops, demonstration and trails as part of Norfolk Open Studios.
Tickets
Essential companions: Any audience member requiring an essential carer/companion can get one free ticket. Relevant discounts or concessions still apply to the paid ticket.
Read our Covid-Safety information here
Rider Spoke was developed in collaboration with the Mixed Reality Lab at University of Nottingham, Sony Net Services and the Fraunhofer Institute as part of the European research project IPerG (Integrated Project on Pervasive Gaming). Blast Theory is supported by Arts Council England.
Norfolk Wonder is part of Norfolk County Council's EXPERIENCE project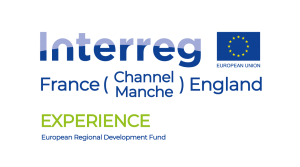 ---
Masthead image: Rider Spoke at NNF21. Photo Mary Doggett