Festival Staff
Executive Team
Daniel Brine Artistic Director and Chief Executive
Brenda Seymour General Manager
Gemma Layton Office Manager (Maternity Leave)
Sava Radulovic Office Manager (Maternity Cover)
Communications and Development
Darren Cross Head of Communications and Development
Chloe Hobbs Communications Manager (Maternity Leave)
Frances Lamb Communications Manager (Maternity Cover)
Gemma Hoskins Development Manager
Jess Cook Development Manager
Poppy Hanton Communications and Development Officer (Maternity Cover)
Daniel Randall Communications and Development Assistant
Creative Engagement
Ginny Scholey Creative Learning Manager
Ros Dixon Norfolk Open Studios Officer
Vikki Nelson Volunteers Officer
Georgia Jacob Common Ground Project Manager
Lizzie Figura-Drane Common Ground Officer
Ellen Harling Common Ground Communications & Engagement Officer
Leona Wilson Common Ground Assistant
Becky Demmen Creative Learning Assistant
Festival Bridge
Click here to go to the Festival Bridge staff page
Finance
Sue Harvey Head of Finance
Imogen Frith Finance Manager
Sophie Marritt Finance Officer
Production and Programme
Mark Denbigh Head of Production and Programme
James Hardie Music Programmer
Andrew Stock Technical Manager
Ailsa McKay Production and Programme Officer
Laurie Hutcheson Production and Programme Assistant
Plus many other teams and individuals who work to deliver the Festival.
Thanks
With special thanks to all our volunteers, without whom the Festival could not happen, and to our Honorary Treasurer, Helen Read.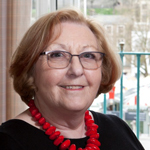 Brenda Arthur (Chair)
Brenda stepped down from a successful political career as Leader of Norwich City Council in May 2016. While a councillor, she represented the local authority on a number of boards including the Business Improvement District and two national Local Government Association boards. Before that Brenda was Deputy Leader and cabinet member for housing, and was elected Lord Mayor of Norwich in 2015.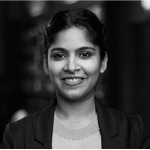 Malavika Anderson
Malavika is Head of Live Programme at Wellcome Collection – a museum of contemporary art and historic collections in London – where she oversees a public programme of events, broadcast partnerships, youth engagement and schools' activity. Previously, Malavika worked for the University of Cambridge, organising the Festival of Ideas and later, as one of Arts Council England's nationally selected 'Change Makers' at the University of Cambridge Museums.

Lucy Garland
Lucy is the founder and Co -Artistic Director of Frozen Light a theatre company dedicated to producing high quality, accessible multi-sensory touring theatre for audiences with profound and multiple learning disabilities (PMLD).  Frozen Light are based in Norwich and tour our work extensively throughout the UK opening doors to theatre venues for people with PMLD.
Lucy was born in Norfolk and has a passion for supporting the arts in the East Anglia. Previous to Frozen Light Lucy worked as a freelance actor and facilitator.
Karyn Maier
As well as holding the role of Founder of Maier, a consultancy in leadership and change, working in the UK, Europe and the States, Karyn is Chair of the Board of 'littlelifts', a charity that aims to provide comfort and support to those facing treatment for primary and secondary breast cancer. Karyn also works as Non-Executive Director of Spindle, an award-winning video production company based in Norwich as well as House of Illustration a London based public art gallery devoted to illustration founded by Sir Quentin Blake.

Corrienne Peasgood
Corrienne became Principal of City College Norwich (CCN) in 2012, fifteen years after joining the college as a lecturer in plumbing. She is passionate about student success and ensuring that CCN is the college that Norfolk's employers, communities and learners need it to be.  Corrienne is Skills Lead for the LEP's Building Growth Group, Vice Chair of the Children and Young People's Strategic Partnership Board for Norfolk, and she sits on the Boards of the Norwich Opportunity Area and Forum Trust. She represents the Eastern Region's colleges as an elected member of the Board of the Association of Colleges.
Eva Pepper
Before joining Manchester International Festival as Head of Commissioning, Eva spent most of her career working in the performing arts, most notably as Executive Producer of the ground-breaking DV8 Physical Theatre. Recent roles include international associate at the Slovenian dance company EN-KNAP and Executive Producer at Mark Bruce Company. Eva has also worked as a freelance fundraiser and translator.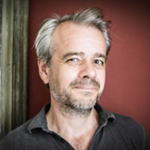 Chris Sargisson
Chris was appointed as Chief Executive of the Norfolk Chambers of Commerce in June 2017, since then his primary focus is to transform the chambers 120 years of trading.
Chris is a disruptor with over 25 years' experience within digital start-ups and consulting.
Chris worked in the 1990s shaping Norwich Union Direct before leaving to set up and launch its4me plc, one of the UK's most successful online car insurance brokers and major Norwich employer. Chris also created House Revolution – one of the UK's first online estate agencies, alongside running his own business consultancy practice which has helped organisations of all sizes across the UK.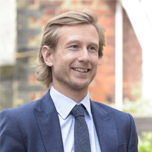 Chris Yeates
Chris is a Director at MHA Larking Gowen. He is a Chartered Accountant and holds the ICAEW specialist voluntary sector qualification – The Diploma in Charity Accounting. Chris specialises in providing financial reporting, audit and other advisory services to the Not for Profit sector.
Chris is also a member of Norwich Cathedral's Finance Committee.
Chris' other passions include running, walking, and Norwich City, where he is a season ticket holder.
John-Paul Garside
Frances Berridge
Frances retired from a well-known regional law firm in May 2019 where she worked as a senior property lawyer for over 15 years, dealing with national and regional clients in relation to their commercial property transactions. Prior to working the private sector, Frances worked in a similar role in the public sector at Norwich City Council.
Frances has always been an avid supporter of the arts and cultural events, including Norfolk & Norwich Festival both in a personal capacity and during her role in private practice, where she was instrumental in organising the firm's sponsorship of Norfolk & Norwich Festival events and was also involved in the general corporate networking aspect of the firm.
Marc Jaffrey
Marc has 27 years experience as a creative leader of high-impact social campaigns and large-scale change programmes in the creative industries, business, education, social causes and the arts. He was appointed OBE in 2010 for services to music and education.
Marc led the Music Manifesto, the most successful arts campaign in UK history, attracting £332m and driving large-scale improvements in the education system. Marc has been a senior independent adviser to Secretaries of State at the DfE and the DCMS. He made a distinctive contribution as a BBC commissioner, developing a portfolio of award-winning content and services.
Marc now splits his time advising creative industry organizations and leadership teams on how to enhance their purpose and working in international development on political influencing to driving improvements in human rights.
He is an advocate about the value of creative skills and the capacity for arts and culture to transform lives. He uses design thinking to build programmes and is passionate about citizen-voice, community building and placemaking. In his spare time, he obsesses about music and Arsenal
Patron
Caroline Jarrold DL
Vice Patron
Sir Nicholas Bacon Bt OBE DL
Image credits: Masthead © Life and Times.