National Centre for Writing
City of Literature Weekend is a Norfolk & Norwich Festival and National Centre for Writing presentation, programmed by National Centre for Writing.
The National Centre for Writing (NCW) is a literature development organisation based in Norwich, England's first UNESCO City of Literature. The National Centre for Writing at Dragon Hall promotes great literature, inspires communities through the power of writing, reading and literary translation, nurtures literary talent and hosts world-class events. NCW's key stakeholder funders are Arts Council England, the University of East Anglia and Norwich City Council.
www.nationalcentreforwriting.org.uk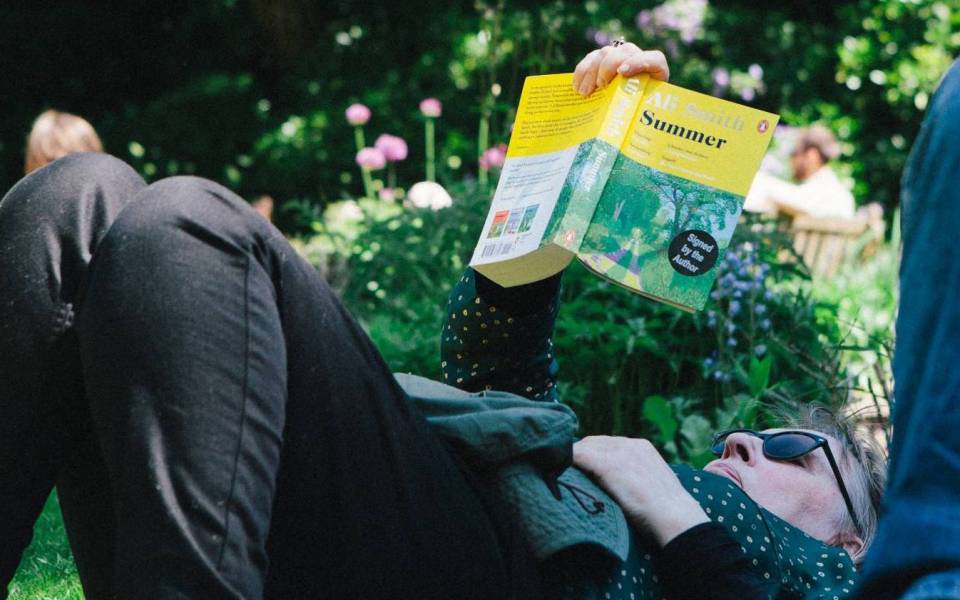 IN SITU
IN SITU is the European platform for artistic creation in public space. Since 2003, it has supported more than 270 artists working outside conventional venues and contributing to the transformation of our territories. IN SITU is an ecosystem connecting a new generation of artists with audiences, programmers, and key-players involved in the economic, political and social realities around Europe.
IN SITU is led by Lieux publics, European and national centre for artistic creation in public space, located in Marseille (FR) and brings together 19 partners from 13 countries:
Artopolis Association (HU), Atelier 231 (FR), Čtyři Dny / Four Days (CZ), FiraTàrrega (ES), Freedom Festival (UK), Flynn Center for the Performing Arts (USA), La Strada (AT), Lieux publics (FR), Metropolis (DK), Norfolk & Norwich Festival (UK), Oerol Festival (NL), Østfold Internasjonale Teater (NO), Oda Teatri (XK), Provinciaal Domein Dommelhof (BE), Scène Nationale De L'Essonne Agora-Desnos (FR) and a consortium of 4 Italian partners: Zona K, Indisciplinarte, Pergine Festival, Teatro Stabile Di Sardegna. IN SITU also gathers 13 associate partners: Cifas (BE), FAI-AR (FR), Anti Festival (FI), Biela Noc (SK), Bússola (PT), Bildstörung – Festival for performing arts in public spaces (DE), Tombées de la Nuit (FR), Hoooh – Tainan Street Arts (TW), Linhai Art Festival & Start Festival (CN), Seoul Street Arts Festival (KR), Sura Medura (LK), The SPOT Festival (LT).
The project (UN)COMMON SPACES 2020 – 2024 is co-funded by the Creative Europe programme of the European Union.
This communication reflects the view only of the author, and the Commission cannot be held responsible for any use which may be made of the information therein.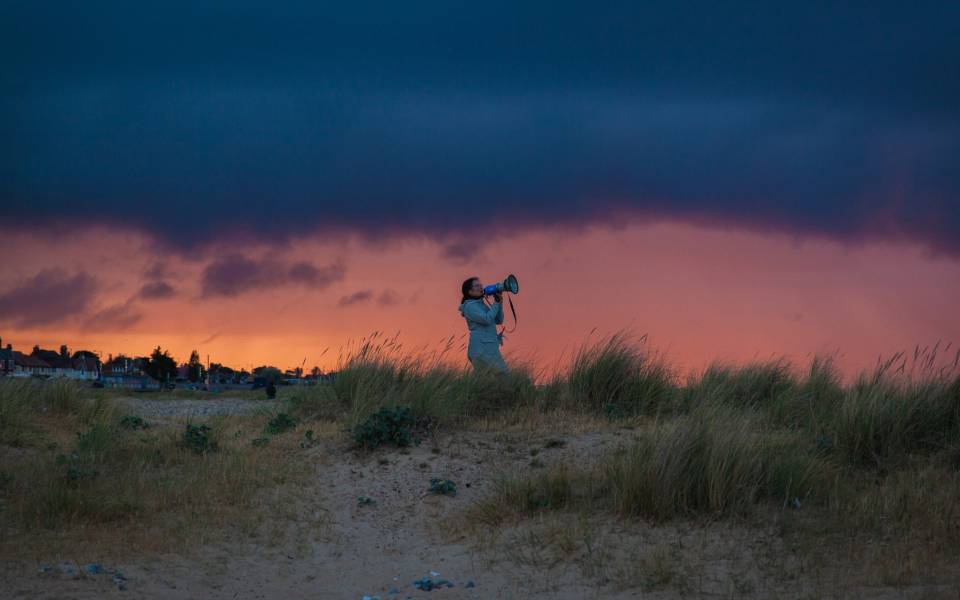 Without Walls
Without Walls is a consortium of over 35 festivals and arts organisations that brings fantastic outdoor arts to people in towns and cities across the UK. Since its formation in 2007, Without Walls has developed and toured over 200 new shows by UK companies and supported the Research and Development of 67 projects. Without Walls commissions have toured widely both in the UK and internationally across 22 countries.
Norfolk & Norwich Festival is part of the Without Walls Artistic Directorate who annually invest commissioning funds into a programme of new Outdoor Arts shows, some of which can be seen at the Festival, often during the Garden Party.
Without Walls is supported by Arts Council England as a National Portfolio Organisation.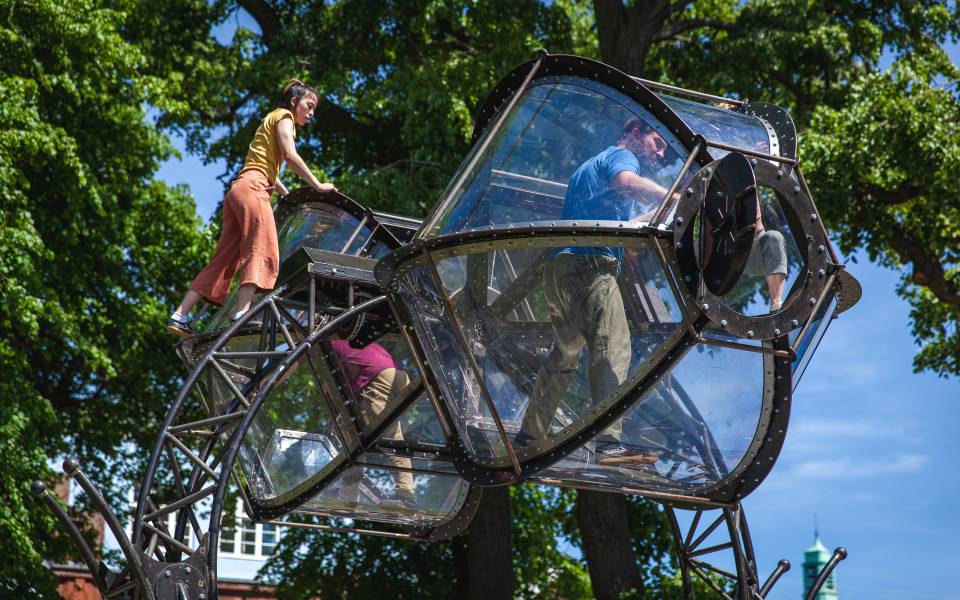 Header image Transe Express © Julian Claxton
National Centre for Writing Page Against the Machine © Joanna Millington
IN SITU Signal at Dusk, Strijbos & Van Rijswijk © Malachy Luckie
Without Walls Timeless, Joli Vyann © Malachy Luckie