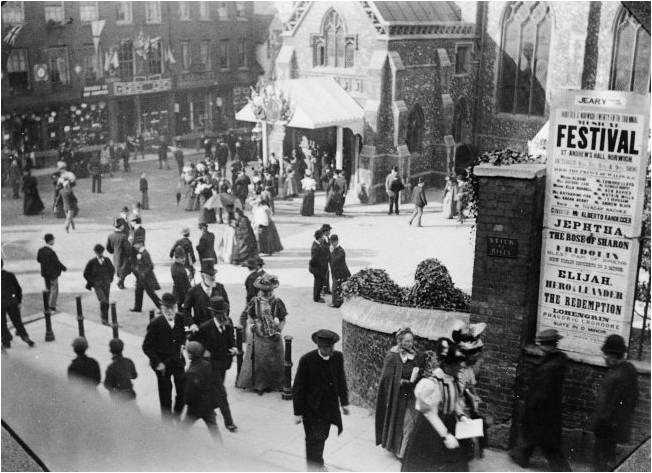 One of the oldest Festival's in the UK, our origins can be traced back to the founding of the Norfolk & Norwich Hospital in 1772 when a fund-raising concert was held in Norwich Cathedral. This concert became an annual event and in 1788 a four-day Grand Music Festival was mounted, using St Peter Mancroft Church in the morning and St Andrew's Hall in the evening. In 1824 the Norfolk & Norwich Triennial was founded. The Triennial continued for almost one hundred years presenting a programme of concerts in St Andrew's Hall.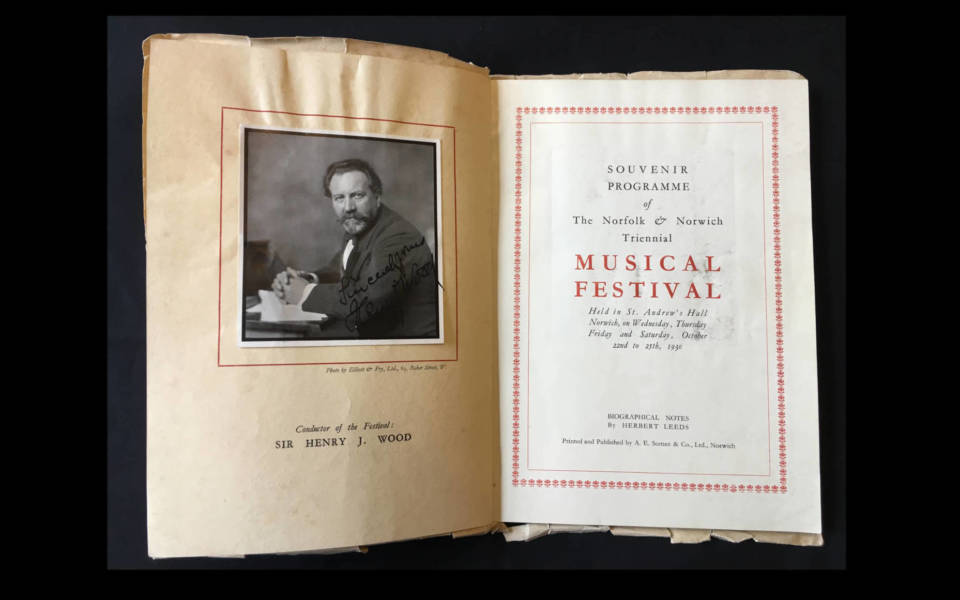 Sir Henry Wood took charge of the Festival between 1908 and 1930, broadening the range of orchestral music and persuading many young English composers to perform and conduct their own compositions, including Gustav Holst (Hymn of Jesus) and Ralph Vaughan Williams (A Sea Symphony, Job) among others.
Sir Thomas Beecham was at the helm for the 1936 Festival which featured the world premières of Ralph Vaughan William's Five Tudor Paintings and Benjamin Britten's Our Hunting Fathers.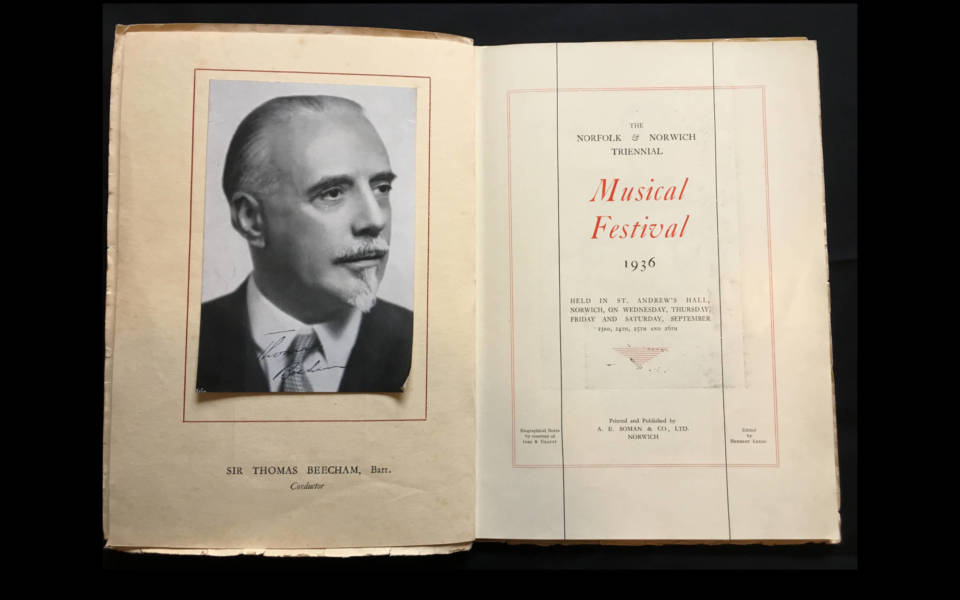 In 1988 the Festival became an annual event. Over the last thirty years the Festival has established itself as the flagship arts festival for the East of England and one of the UK's largest multi-art form festivals.
The organisation has been an Arts Council England National Portfolio Organisation since April 2012 and is one of ten National Bridge Organisations with a mandate to develop arts and cultural opportunities for children and young people in the East of England. We became a registered charity in early 2016.
---
Image credits: Masthead © JMA Photography.