Festival Launch
Chris Bullzini – The Journey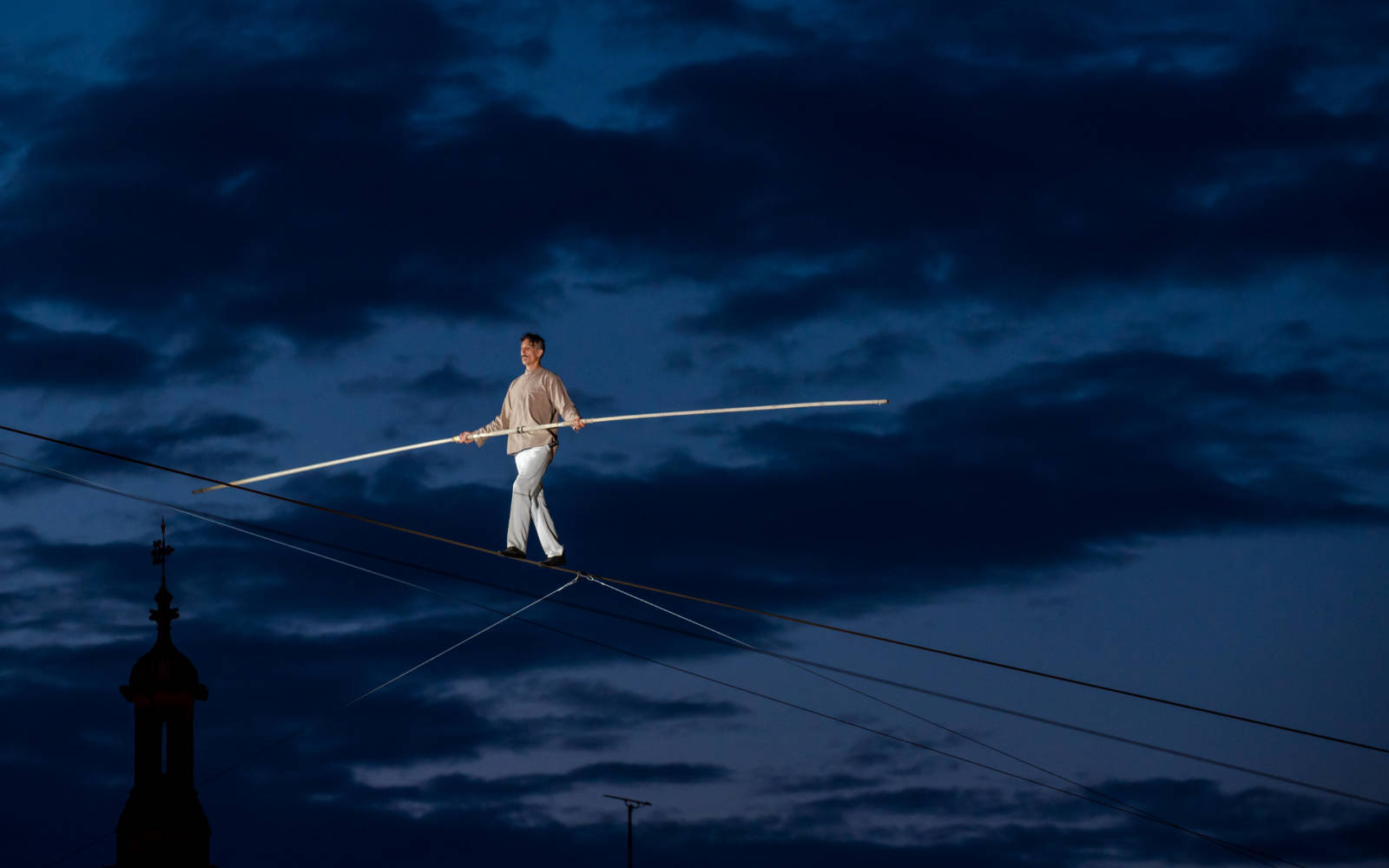 Over 12,000 people watched circus artist Chris Bullzini embark on a 230-metre-long journey from Jarrold, across Norwich Market, to the top of The Forum. Celebrating Norwich, its history and its people the walk was accompanied by a live score and soundscape created by Helen Atkinson and Victoria Abbot.
---
Produced by  Norfolk & Norwich Fesitval. Sponsored by Norwich BID. Supported by The Forum & Jarrold.
News News News
Andy Field & Beckie Darlington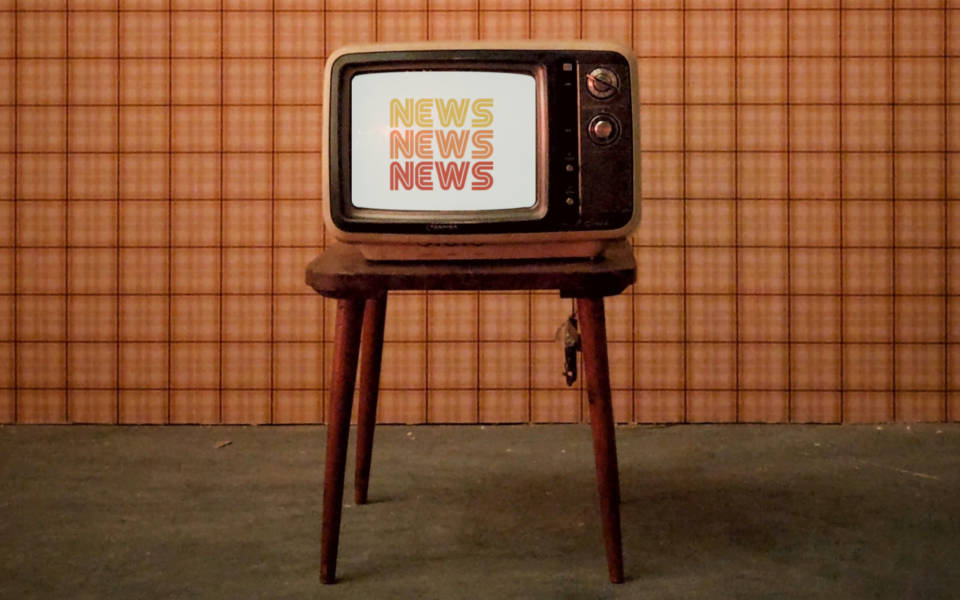 World Premiere
This is the news. This is what's happening. We have our eyes on the city and our fingers on the pulse. 
A television news show made by children for adults, recorded in front of a studio audience and broadcast live on the internet. Working with artists Andy Field and Beckie Darlington, children from Norwich Primary Academy presented bulletins from the city, offering a unique perspective on politics, their community & the environment.
---
Commissioned by Cambridge Junction and Norfolk & Norwich Festival. Supported by Arts Council England, the Stobbs New Ideas Fund and a Cambridge City Council Public Art Grant.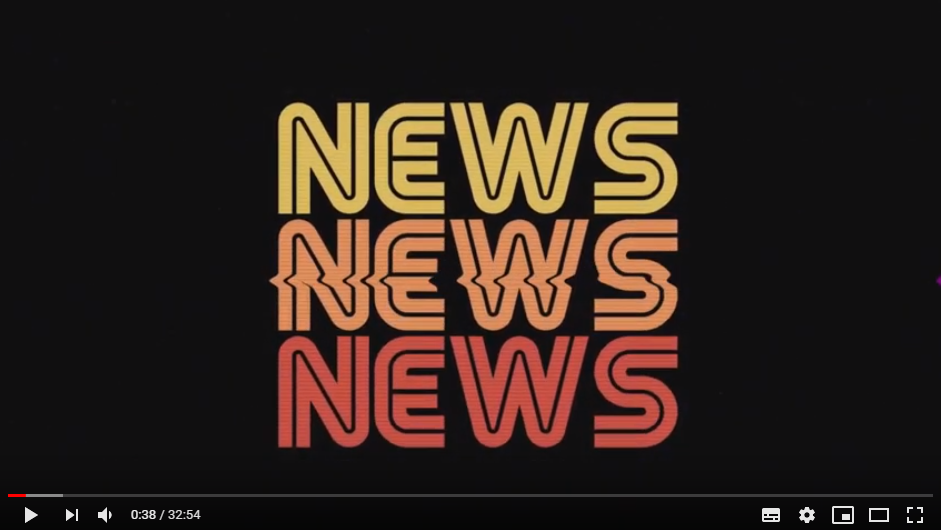 Wild Longings
Curious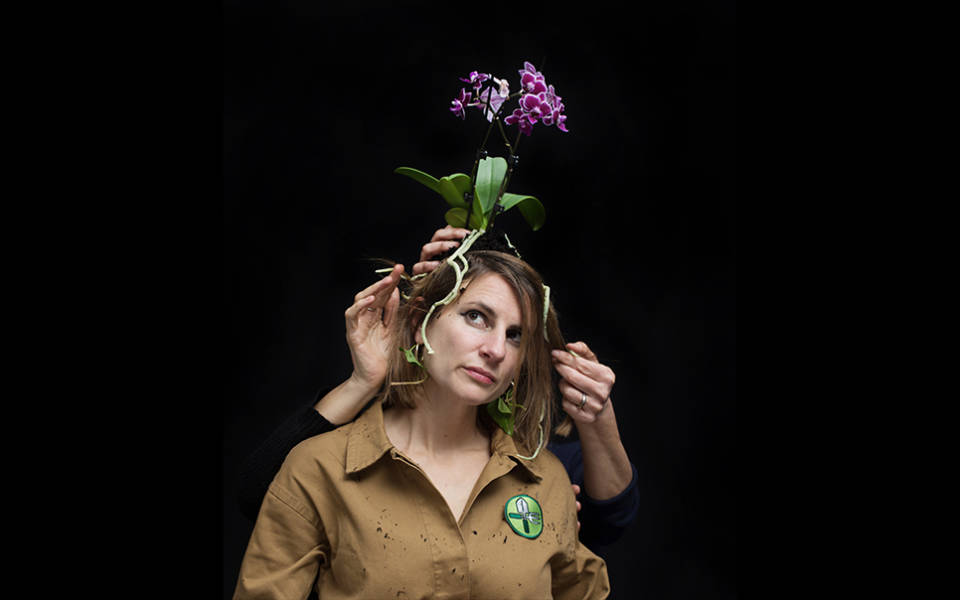 World Premiere
Created for The Plantation Garden, Wild Longings took audiences on a garden tour sown with stories of transformation, conservation tips, and songs, all rooted with a desire to provide succour to each other and the environment.
---
Co-commissioned by Norfolk & Norwich Festival, funded by the Stanford Woods Institute for the Environment and subsidised by an Arts Council England Project Fund. Produced by Artsadmin. With thanks to Norfolk & Norwich Festival Director's Circle Supporters Simon De-Lacy Adams & Robin Norman.
Celebration
Eliza & Marin Carthy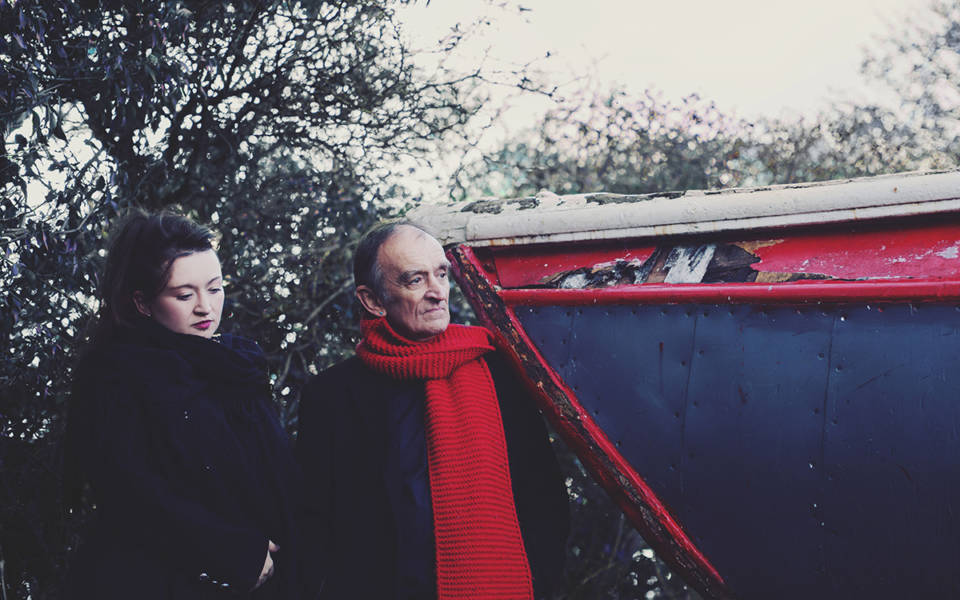 Commissioned by Norfolk & Norwich Festival.
Featuring long-time collaborators Duotone and Sheema Mukherjee (Imagined Village, Transglobal Underground), and dancer and choreographer Ewan Wardop (Matthew Bourne, Formby, Shakespeare's Globe, The Ukulele Orchestra of Great Britain, The Bo Diddlers).
Eliza and Martin Carthy spent time compiling and curating a collection of musical and poetical works from the East of England. Exploring myths, legends, poems and ballads from the furthest North of Northumberland, through Hull right down to Suffolk, where you can also find East Anglian step dancing, performed at the event by Ewan with the band.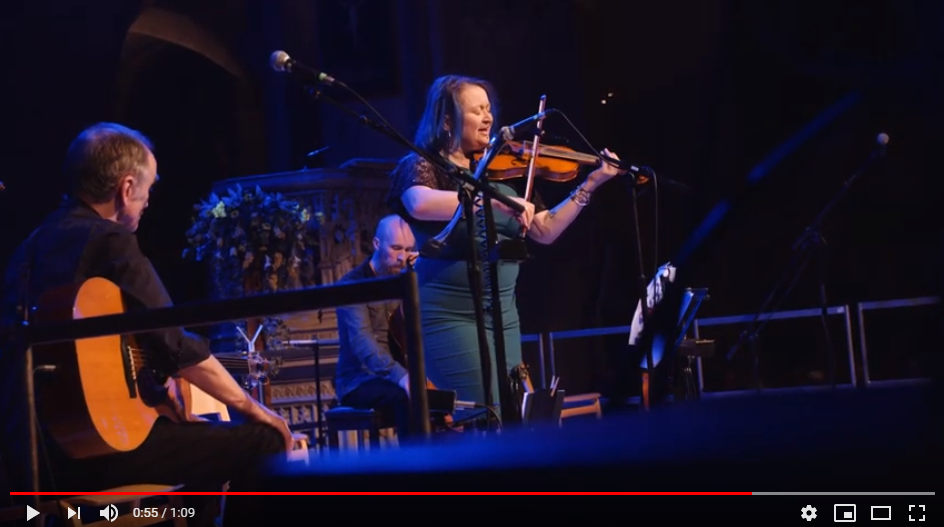 All 2019 companies & artists
Classical Music
Britten Sinfonia
Clare Hammond
Colin Currie Quartet
Gothic Voice
Jess Gillam
Mahan Esfahani
Mariam Batsashvili
Misha Mullov-Abbado Group
Norwich Cathedral Choir
Quatuor Arod
Quercus
Rachel Podger and Brecon Baroque
Sean Shibe
Simon Höfele & Simone Rubino
Tenebrae
Tord Gustavsen Trio
Literature
Presented in association with National Centre for Writing
Adelaide Ivánov
Aida Edemariam
Ali Smith
Andrew Cown
Andrew McDonnell
Dr Richard Shepherd
Handover
Ian Jack
Inua Ellams
James Meek
Jan Carson
Kate Clanchy
Kerry Hudson
Lila Azam Zanganeh
Matthew Tompkins
Nicholas Jubber
Priyamvada Gopal
Rachel Long
Rose George
S.A. Harris
Sarah Hall
Sarah Perry
Sigrid Rausing
Simon Okotie
Sinéad Gleeson
The Book Hive
Tom Bolton
Visual Arts
Anthony Caro
Henry Moore
James Turrell
John Christie
Neville Gabie & Joan Gabie
Richard Wiesner
Ryan Gander
Will Teather
Contemporary Music
Anandi & Debashish Bhattacharya
Beverley Knight
Chilly Gonzales
Eliza & Martin Carthy
Judi Jackson
Kit Downes
Las Maravillas De Mali
Nella
Salomé
Sarah Jane Morris
Family
Free Outdoor
Apolcalyptic Circus
Chris Bullzini
Genevieve Lacey
Glass House Dance
Johannes Bellinkx
Motionhouse
Plunge Boom
Ray Lee
Spitz & Co
Stopgap Dance Company
Talawa Theatre Company
Upswing
Performance
Andy Field & Beckie Darlington
Boy Blue
Curious
Dante or Die
Gandini Juggling
Gravity & Other Myths
Hannah Jane Walker
Hoipolloi
Joe Moran
ThisEgg & Made My Wardrobe
Victoria Thierrée Chaplin
Vincent Gambini
The Adnams Spiegeltent
Afriquoi
Ariwo with Camilla George
Dorothy's Shoes
Hannah Williams & The Affirmations
Le Gateau Chocolate & Jonny Woo
Liniker E Os Caramelows
Mother's Ruin
Nakhane
Playing Up
Renegade Brass Band
The Turbans
Image credits: Masthead image: NNF19 Festival Launch © Julian Claxton